Details

Published on

Saturday, 21 January 2012 23:23

Written by Michael W. Sparks, executive VP/CEO of Florida Citrus Mutual
Hits: 12295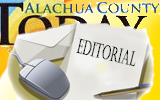 Let's get right to the point; Florida orange juice is safe to drink and our state's citrus growers are proud to produce a healthy product enjoyed by millions of Americans every morning.
Last week intense media coverage focused on reports that Minute Maid found trace amounts of a fungicide called carbendizam in orange juice imported from Brazil late last year.
Brazil supplies the United States market with 15 percent of its orange juice. The rest is primarily produced in Florida. Florida citrus growers do not use carbendizam.
After a risk assessment, federal regulators concluded that consumption of the Brazilian orange juice with the fungicide present at extremely low levels did not raise safety concerns. The U.S. Food and Drug Administration then said it would test all orange juice imports at ports of entry and any juice with more than 10 parts per billion of carbendizam would not be allowed into the United States. No juice has been denied entry since the FDA's policy was implemented.
But seeing and reading some of the media reports one would think this was a full blown public health crisis. The Florida citrus industry received hundreds of inquiries from media outlets across the globe who thought they had a "gotcha" story about dangerous juice despite the facts pointing to the contrary. And this wasn't even a Florida problem!
Several inaccurate reports surfaced when a major business wire service chose to use the word "halt" to describe the FDA's increased testing of Brazilian orange juice. "Halt" gradually morphed into "stop" and "deny" when other media outlets picked up the wire service story and wrote their own headlines. This language indicated the juice was unsafe and denied access to the U.S. market which was simply not true. The futures market skyrocketed on the reports. Whether the industry ultimately loses a significant amount of OJ drinkers remains to be seen. It would be tragic if it happened based on slanted media reports.
The truth of the matter is that Florida citrus, and production agriculture in general, is a tightly regulated industry and growers will continue to follow the rules set out by local, state and federal authorities. We have the utmost confidence in the Food and Drug Administration's ability to make decisions that protect public health. We encourage consumers to keep drinking orange juice and feel good about it.
It's not my job to defend the products of our largest competitor Brazil. If there are unsafe levels of any chemical in orange juice from Brazil, or Florida for that matter, regulators should take appropriate action. Headline grabbing media hysteria is counterproductive and most certainly doesn't protect consumers. The public deserves better.
Add a comment
Add a comment
Details

Published on

Saturday, 17 December 2011 21:03

Written by Donald J. Quincey, Jr., Chairman
Hits: 13688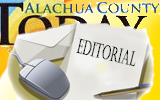 Guest Editorial by Donald J. Quincey, Jr., Chairman
Suwannee River Water Management District Governing Board
Over the past several years, the Suwannee River Water Management District has adapted to difficult and changing economic times by refocusing our human and financial resources solely on our core mission – water supply, water quality, flood protection and natural resource protection. That effort has served the District and its citizens well.
As a diligent steward of taxpayer dollars, the District has tightened its belt, readjusted priorities, eliminated non-critical staff positions, sought outsourcing where it made sense, downsized or cut programs that didn't meet our core mission principals, acquired funding through grants and partnerships, and generally found ways to do more with less.
For example, this past year the District completed its water supply assessment study and designated four water resource caution areas in an effort to ensure adequate groundwater resources to meet future demands for the next 20 years.
The District embarked on a joint regional water supply plan with neighboring St. Johns River Water Management District to develop and implement a minimum flows and levels prevention and recovery strategy when withdrawals in one district contribute to water resource impacts in the other district.
This landmark agreement is vital to successfully addressing future protection of our rivers, lakes, springs and natural systems.
We also strengthened our partnership with the State of Georgia, where roughly 55 percent of the Suwannee River Basin is located.
The District has accomplished much but there is still so much left to do. Fiscal challenges will not dampen the District's determination to "get the water right."
Losing our springs and other precious water resources is not an option, and with the continued support of the Legislature and the Department of Environmental Protection, the District will continue to find innovative, cost-effective ways to meet the needs of its citizens while protecting our environment.
Add a comment
Add a comment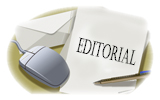 Now that High Springs voters have essentially "cleaned house" vis-à-vis the city commission election earlier this month, it's time for the newly elected to effect change, make their mark, or otherwise turn the ship, the HSS High Springs, along a more favorable course. However, that course, and what is defined as favorable, is yet to be determined.
With the election of Bob Barnas and Linda Clark Gestrin to the city commission, the heretofore constituency of dissatisfied residents should be either elated or relieved, as the case may be. For the remainder of the registered voters who either didn't cast a ballot, or did so for an incumbent, they will more than likely adopt a wait and see approach.
There is little disagreement that High Springs has recently sailed into more than its share of the proverbial rough waters, but the reasons are as varied as are the opinions stated at city commission meetings or whispered across the tables at local eateries or etched on various blog sites. It appears at first blush that the newly elected commission will present a solid majority block that will shape the future of High Springs for the foreseeable future.
Looking outward from the dais brings an inherently different perspective than does observing as a citizen. Opinions and decisions tossed about conversationally, while not necessarily without merit, take on new levels of complexity when dealt with in an official capacity. Policy decisions are just that –– decisions that exist not only for those currently in office and current residents, but for future commissions and residents as well.
Although Barnas and Gestrin bring to the dais the backing of a goodly number of voters, construing their victories as a mandate might once again lead the city into dangerous waters. The newly elected commissioners might well find the issues on which they campaigned have changed complexion when viewed from their new perspective.
The only clear mandate in High Springs, rightly or wrongly, seems to be that something has to change for the better. To that end, every commissioner would do well to make an assessment of the community's strengths and opportunities for improvement and to observe trends in surrounding cities. True, every community is unique, but they tend to face similar issues at one time or another.
Those on the High Springs commission should proceed cautiously in forming alliances to forcibly effect change. There's much to be said for the exchange of ideas brought about by fair and open debate and discussions. Based on recent history and given the new makeup of the dais, Commissioner Sue Weller would seem to be a lone wolf in some respects. However, none of the High Springs commissioners should be marginalized, including Weller. It is, in fact, Weller's point of view that could prove to be invaluable to the commission as a whole. Her input should be viewed, not in the light of the old guard, but on balance to other decidedly unified commissioners.
The officials who sit on the commission are ultimately responsible for decisions that affect each and every person living in High Springs, from their property taxes to municipal services, to how, when and where development will proceed in the community. Priorities and the financial wherewithal to accomplish those things that this commission decides are vital will either inspire or defeat the new commission. And whether voters will agree is an open question.
Democracy in action is a powerful tool, and in High Springs the voters have spoken. It is now incumbent upon those who are entrusted with the power of making decisions to do so after considering all facts and information available, and with the best interests of all residents in mind. Not only are the voters of today depending on it, so are the future generations that will inherit the community.
Add a comment
Add a comment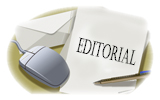 Residents in the city of High Springs should be disturbed and outraged by a series of actions taken by their government in recent weeks. No sooner had two new commissioners been sworn into office following the Nov. 8 election than the trust of the public was thrown into jeopardy. At stake is not just the public's confidence in its leaders to guide High Springs toward prosperity, but also the foreseeable future of the city itself.
It was an ill-conceived move last week to hire an interim city manager only to replace a sitting interim city manager, all the while the hiring of a permanent city manager is as few as six weeks away. One need only ask was this hiring, and the manner in which it was conducted, consistent with good, responsible, accountable and transparent government? The answer, on all four counts, is a resounding no.
To be clear, Mayor Dean Davis, Vice-Mayor Bob Barnas and Commissioner Linda Clark Gestrin collectively acted in reckless disregard for the general wellbeing of the City of High Springs when they cast votes on Nov. 29 to replace Interim City Manager Jenny Parham with Jeri Langman, a High Springs resident.
Parham, a 24-year veteran employee of the City is not being fired, but her duties as interim city manager have been reassigned to Langman.
Claims at the Nov. 29 meeting that Langman worked on Barnas' recent campaign went uncontested. In fact, in advising against the hiring, referring to Langman and her husband, Commissioner Eric May said, "They supported me in the past."
It should be noted that Langman's resume makes no reference to any prior governmental experience and admittedly lacks knowledge and expertise in dealing with police, fire and public works issues, to name a few. Undoubtedly, she will be relying on already stretched and stressed city staff to either bring her up to speed or hold her hand. When combined with the reality that Langman would essentially be training on the job, for an "interim" position, the situation has all the makings of a disaster – another one which this city cannot afford to make.
There are several more sensible and less risky alternatives this commission could have chosen if the situation at City Hall had genuinely reached the level of an emergency, as one would be led to believe by Barnas' account.
Commissioners could have sought the assistance of the International City/County Management Association or the Florida League of Cities, both of which would have assisted the city in seeking an experienced emergency interim city manager. As Commissioner Sue Weller suggested, if hiring Langman was intended to provide a helping hand to Parham and fellow staffers, the more reasonable conclusion to draw is that the self-described "mega organizer" be brought on as some sort of an office assistant.
This is, by no means, a commentary on Langman, who may well be a fantastic organizer and perhaps terrifically helpful in her role as interim. Langman is not the one to be criticized. This is about a poor and alarming decision by a split vote of the commission. Not only was the hire itself of questionable judgment, but the manner in which it was conducted should raise serious concerns.
The move is akin to hiring someone to perform surgery, knowing that the person neither has the credentials nor relevant experience requisite to do so.
Barnas has denied that Langman's appointment raises ethical concerns. That is quite puzzling since the hiring of an interim to replace an interim appears to be unwarranted altogether. Why, then, would Barnas act so hastily to push a former campaign supporter in as the city's top administrative official? That is a question for which Barnas' answers have either been grossly lacking in substance or should be cause for concern.
What is known is that Barnas was displeased with Parham's handling of his own complaint about the city's former police chief. That complaint was lodged before he became a commissioner, and there was little Parham could do to remedy Barnas' concerns as the chief had since been fired.
The newly elected commissioner also cited frustration that his requests to staff were not given a priority over other duties. Given that the city doesn't have a permanent city manager and other staff positions have been squeezed out of the budget, a reasonable commissioner would not unnecessarily tie up staff resources. Barnas illustrates this very point when he noted at the Nov. 29 meeting that after not receiving a report he requested from the city's administration, he went to the Alachua County Sheriff's Office himself and successfully obtained it – seemingly the first step a judicious commissioner would have taken in light of the city's circumstances.
To an unwary observer, the makeup of the High Springs commission is perplexing. Though Davis is the mayor of the city, Barnas seems to be directing meetings. This begs the question, is Barnas, in fact, effectively the mayor of High Springs?
Some have characterized the hiring of an interim at a cost of $4,423 per month as the right thing to do. But for as many who agree with it, there are many more who sense that something about it is not right. This is not political pushback from losers in the election, as one resident described the unrest.
This action is the blatant pre-selection of a single candidate for a position as the city's top administrator. It politicizes the position of city manager at the expense of the morale of employees and the citizens at large. It places every employee in the crosshairs of political warfare among commissioners. And it doesn't pass muster.
At a time when the city of High Springs needs more than ever to unite for the sake of its future and when the public's trust in its government is tenuous, three commissioners let their community down. Acting posthaste to bring in an arguably political interim-city manager is a betrayal of the public's confidence.
Those who laude the move would do well to stand on the other side of the argument and consider the question, "If I didn't vote for these commissioners or approve of this interim city manager, would the manner in which this was handled still be acceptable?" If one believes that the Nov. 29 hire is just par for the course after an election, they present a cynical view that certainly cannot serve the greater good of uniting the community.
Is this simply a misstep by an overzealous majority or an indication of the new status quo?
Add a comment
Add a comment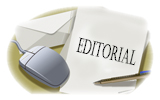 November 11 marks a significant day in the history of our country. And more so perhaps than ever before, Veterans Day is the time to honor all those who served this country in time of need.
Veterans Day marks the signing of the armistice to signal the end, at 11 a.m. on the 11th day of November 1918, of WW I, thought at the time to be "the war to end all wars.' One year later, President Woodrow Wilson proclaimed the following words in commemoration of Armistice Day, "To us in America, the reflections of Armistice Day will be filled with solemn pride in the heroism of those who died in the country's service and with gratitude for the victory, both because of the thing from which it has freed us and because of the opportunity it has given America to show her sympathy with peace and justice in the councils of nations…"
In hindsight, we know that the United States has found it necessary to defend freedom on many fronts since World War I. And still today, we find our valiant men and women in harm's way shouldering the fight against terrorism on foreign soil.
Each of us should remember the many Americans who have made the ultimate sacrifice to preserve and defend freedom all around the globe. Who knows better than the defenders of freedom that peace comes at a very high price. And for those who question the appropriateness of their involvement, consider the following.
Today we are able to openly debate politics at all levels of government. Locally we can debate school choice, property taxes, liquor laws, and so much more. Why? Because time and time again, men and women answered the call when their country asked.
It is a disservice to veterans that some continue to criticize America's global role to further their own political agenda. Trivial statements such as the bumper sticker which reads, "It will be a great day when … the military has to hold a bake sale to buy a bomber," are no less than a slap in the face to veterans serving this country.
Veterans believe as Americans it is their duty, and honor, to defend their country. Veterans Day reminds us that we are honoring those who have been willing to put their lives on the line for freedom – and for us.
This year as in years past, Veterans Day finds many young men and women far from home defending freedom of those who cannot defend themselves. Global uncertainties and international terrorism present the gravest threats this country has faced since World War II and reminds each of us that continuing vigilance must be waged. And it is our young men and women with the commitment and dedication to this country that will defend our freedom yet again. Is it too much to ask that we support them as well?
Let us remember that freedom comes at a cost and that our veterans helped pay the price. Americans who enjoy the peace, prosperity and freedom gained through great sacrifice remember the debt owed to veterans. And while Veterans Day is one day set aside each year to honor America's veterans, our military is on duty 365 days a year. Remember, and say a word of thanks for those who lost their lives and to those who continue serving and defending our freedom around the globe.
Add a comment
Add a comment