Alachua County Today file photo

ALACHUA – Following an open house co-hosted by The Turkey Creek Master Owners Association (TCMOA) and Billy Casper Golf, LLC (BCG) on April 25, TCMOA is attempting to gauge members' interest in having BCG become the golf management company to reconstruct the golf course and run the day-to-day management of the currently closed facility.

BCG has provided cost estimates to renovate and re-open the golf course in 2016. The sources of such funds are sale of a limited number of Platinum and Gold memberships (target of 30 members with a cap of 50), investment income and operational income from pre-opening and annual memberships.

"The potential partnership between TCMOA and BCG has created a unique situation for residents of the Turkey Creek community and surrounding area to participate in the revitalization and re-opening of the course," said Sarah Beavers in a Turkey Creek Master Owners Association email bulletin. "The ultimate success of the golf course reconstruction plan is dependent upon identifying a limited number of families (or individuals) that would be interested in purchasing Platinum or Gold level memberships as further defined in the attached Membership Offering packet."

TCMOA is sponsoring this initial membership drive to help raise the necessary funds to restore the course. TCMOA is accepting non-binding Platinum and Gold membership reservations through May 25. The reservation forms will be accepted on a first-come, first-served basis. Anyone interested in becoming a Platinum or Gold level member needs to sign a reservation form and return it to TCMOA by the May 25 reservation date.

Membership fees run from $18,000 - $45,000, depending on whether a property owner chooses Gold Single or Platinum Unlimited Plus. Different plans come with options which include the use of a cart, length of the plan and other amenities.

After May 25, TCMOA will determine whether there is sufficient interest to proceed with the new Club Membership program.

Interested parties with questions or for further information related to the Platinum or Gold membership plans may email turkeycreekandbcg@gmail.com.

# # #

Email Cwalker@

alachuatoday.com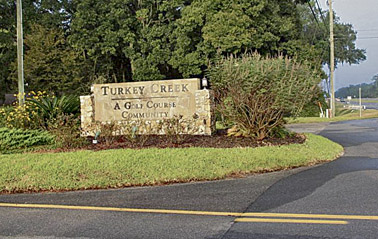 Alachua County Today file photo
ALACHUA – Following an open house co-hosted by The Turkey Creek Master Owners Association (TCMOA) and Billy Casper Golf, LLC (BCG) on April 25, TCMOA is attempting to gauge members' interest in having BCG become the golf management company to reconstruct the golf course and run the day-to-day management of the currently closed facility.
BCG has provided cost estimates to renovate and re-open the golf course in 2016. The sources of such funds are sale of a limited number of Platinum and Gold memberships (target of 30 members with a cap of 50), investment income and operational income from pre-opening and annual memberships.
"The potential partnership between TCMOA and BCG has created a unique situation for residents of the Turkey Creek community and surrounding area to participate in the revitalization and re-opening of the course," said Sarah Beavers in a Turkey Creek Master Owners Association email bulletin. "The ultimate success of the golf course reconstruction plan is dependent upon identifying a limited number of families (or individuals) that would be interested in purchasing Platinum or Gold level memberships as further defined in the attached Membership Offering packet."
TCMOA is sponsoring this initial membership drive to help raise the necessary funds to restore the course. TCMOA is accepting non-binding Platinum and Gold membership reservations through May 25. The reservation forms will be accepted on a first-come, first-served basis. Anyone interested in becoming a Platinum or Gold level member needs to sign a reservation form and return it to TCMOA by the May 25 reservation date.
Membership fees run from $18,000 - $45,000, depending on whether a property owner chooses Gold Single or Platinum Unlimited Plus. Different plans come with options which include the use of a cart, length of the plan and other amenities.
After May 25, TCMOA will determine whether there is sufficient interest to proceed with the new Club Membership program.
Interested parties with questions or for further information related to the Platinum or Gold membership plans may email This email address is being protected from spambots. You need JavaScript enabled to view it..
# # #
Email Cwalker@
alachuatoday.com