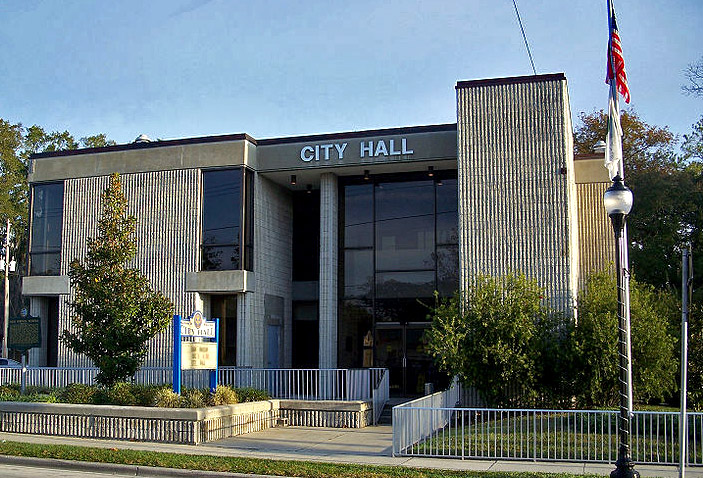 HIGH SPRINGS ‒ A hot button issue that has come before the High Springs City Commission on numerous occasions was addressed again during the Oct. 13 meeting, which turned into a back and forth between two city commissioners and the City Attorney. Ordinance 2022-13, which would implement an ordinance governing murals in High Springs, was heard by the Commission on first reading.
The ordinance had been heard by the Planning and Zoning Board at their last meeting and was transmitted with their recommendation for Commission approval.
However, on Oct. 13, City Commissioner Linda Jones was troubled to find that a few changes had been made by the City Attorney to clarify the section on Definitions. In addition, she pointed out an editing error relating to the removal of the term "content neutral" from the ordinance.
City Attorney Scott Walker acknowledged the editing error, saying that the way the ordinance read it was unclear what "content neutral" was referring to. Walker said to avoid confusion, he removed the terminology. As far as the definitions were concerned, he said he sought to clarify the definitions.
Walker acknowledged that the changes were made after the Planning and Zoning Board's review.
Commissioner Katherine Weitz pushed back against the ordinance by taking issue with the omission of terminology, which earlier had been voted on and approved by the Commission to be included in the ordinance, had not been included. Weitz's claim related to the requirement that one mural permit at a time be applied for, voted on and completed prior to the City accepting another mural permit.
Walker responded that the addition of a limitation of one application at a time would have no rational basis and therefore would be challenged as restrictive. He used the analogy that the City does not restrict building permits to one permit application at a time and cannot support using that terminology in reference to mural applications.
Jones moved and Weitz seconded a motion to add the terminology back into the ordinance and send it back to the Planning and Zoning Board for their review a second time. The motion failed 2 - 3 with Mayor Byran Williams, Vice-Chair Gloria James and Commissioner Ross Ambrose casting the dissenting votes.
Commissioner Ambrose made a motion to send the ordinance back to the Planning and Zoning Board with the changes the City Attorney had made after the Board's earlier review and recommendation to the Commission. The motion passed unanimously.
# # #
Email cwalker@
alachuatoday.com
Add a comment