ALACHUA COUNTY - Alachua County has released the second amendment to Emergency Order 20-30. It changes the requirements concerning gatherings. See below for the new requirement language.
Groups with more than 50 people are not permitted to congregate in a space that does not readily allow for appropriate social distancing and may be ordered to disperse by law enforcement or codes enforcement. Groups of any number who are not socially distancing will be required to socially distance and may be ordered to disperse by law enforcement or codes enforcement if they do not comply. Social distancing, for the purpose of this provision, requires adherence to the social distancing recommendations of the Centers for Disease Control and the Surgeon General of Florida and requires 6-foot spacing between persons of different households.
Details of Order
THEREFORE, IT IS ORDERED THAT:
Except as herein noted Executive Order 20-139 shall govern the residents and businesses in Alachua County.
Operations of services and activities.
All services and activities permitted to be operated by Governor DeSantis' Executive Orders (in existence as of this Emergency Order and executed subsequent to this Emergency Order) may operate in Alachua County pursuant to the standards contained herein and referenced by this Emergency Order. All services and activities shall operate in accordance with OSHA and CDC guidelines applicable to their business.
All services and activities, in which persons are required to wear facial covering, shall post the appropriate signage in color in both English and Spanish, available here. http://alachuacounty.us/covid-19/ or by calling 311 (for preprinted sign). Signs shall be at least 11in x 17in. Signage shall be posted in conspicuous locations which are clearly visible to the patrons and employees throughout each physical location reminding patrons and employees to observe social distancing requirements and to use facial coverings, as required by this Emergency Order. Signage shall be posted, at a minimum, at all points of access (including employee points of access) and throughout the service and activity. Whenever possible, signage shall be posted between 4ft and 5ft as measured from the floor to the bottom of the sign. This subsection (2(b)) will be effective July 1, 2020.
Use of facial coverings.
Persons working in or visiting grocery stores, restaurants, in-store retail establishments, pharmacies, construction sites, public transit vehicles, vehicles for hire, along with locations where social distancing measures are not possible shall appropriately wear facial coverings as defined by the CDC, in a manner which covers the mouth and orifices of the nose.
Facial covering includes any covering which snugly covers the nose and mouth, whether store bought or homemade, and which is secured with ties or ear loops. The Centers for Disease Control provide examples of homemade facial coverings. Persons should not utilize N95 rated masks, as those are critical supplies for health care workers, police, fire, emergency management, or other persons engaged in life/safety activities. Persons who wear facial coverings should review the CDC and Florida Department of Health guidelines regarding safely applying, removing, and cleaning face coverings.
A facial covering shall not be required for children under six, persons who have trouble breathing due to a chronic pre-existing condition or individuals with a documented or demonstrable medical problem. It is the intent of this provision that those individuals who cannot tolerate a facial covering for a medical, sensory or any other condition which makes it difficult for them to utilize a facial covering and function in public are not required to wear one. It is recognized that 12 https://www.cdc.gov/coronavirus/2019-ncov/prevent-getting-sick/diy-cloth-face-coverings.html Alachua County Second Amendment to Emergency Order 20-30 Page 5 of 7 this requirement is broader than what might be considered to be a covered condition under the Americans with Disabilities Act.
This Emergency Order does not change or alter any social distancing requirements imposed by this or in any other emergency order.
This Emergency Order does not change any requirements for wearing facial coverings imposed by regulatory bodies or orders from the Governor.
Facial coverings do not have to be worn while actively eating or drinking.
Groups with more than 50 people are not permitted to congregate in a space that does not readily allow for appropriate social distancing and may be ordered to disperse by law enforcement or codes enforcement. Groups of any number who are not socially distancing will be required to socially distance and may be ordered to disperse by law enforcement or codes enforcement if they do not comply. Social distancing, for the purpose of this provision, requires adherence to the social distancing recommendations of the Centers for Disease Control and the Surgeon General of Florida, and requires 6 foot spacing between persons of different households.
Severability. Any provision(s) within this Emergency Order that conflict(s) with any State or Federal law or constitutional provision, including the State's preemption of the regulation of firearms and ammunition codified in section 790.33, Fla. Stat., or conflict(s) with or are superseded by a current or subsequently-issued Executive Order of the Governor or the President of the United States, shall be deemed inapplicable and deemed to be severed from this Emergency Order, with the remainder of the Emergency Order remaining intact and in full force and effect. To the extent application of some or all the provisions of this Emergency Order is prohibited on the sovereign land of a federally or state recognized sovereign Indian tribe, such application is expressly excluded from this Emergency Order.
Effective Date; Duration. This Emergency Order supersedes any inconsistent emergency order. This Order shall be effective upon filing with the Clerk of the Court and will stay in effect during the pendency of the state of emergency or until adoption of subsequent order or repeal.
This Emergency Order is in addition to the Executive Orders issued by Governor DeSantis.
This Emergency Order applies to incorporated and unincorporated areas within Alachua County, but has no application outside of Alachua County. Municipalities have the authority to enforce this County Order within their jurisdiction. Municipalities are authorized to impose regulations which are more stringent than those set forth herein.
The County or municipalities within its boundaries will direct any establishment to cease and desist operations that are in violation of this Emergency Order and may treat violations as a Alachua County Second Amendment to Emergency Order 20-30 Page 6 of 7 violation of County or Municipal ordinance as appropriate. The County has jurisdiction countywide to enforce the terms of this Order.
This Emergency Order does not apply to operations of local governments within the county, to the State University System, State College System, the State of Florida, or Federal agencies who are encouraged to adopt their own rules and procedures regarding the matters set forth herein.
Except as provided herein, any violation of these emergency measure(s) shall be a violation of Sec. 252.50, Fla. Stat., and may be punishable as provided therein and shall be enforced by law enforcement as provided by law. Notwithstanding the provisions herein, the County may alternatively enforce these emergency measure(s) by issuing a citation imposing a fine not to exceed $500 per violation, pursuant to Chapt. 162, Fla. Stat. All other remedies available at law or equity, including injunction, remain available to the County.
A violation of section 3 of this Order is a noncriminal infraction. A violation of section 3 of this Order does not authorize the search or arrest of any individual. Prior to issuing any citation, the individual will be asked to comply with the order or be able to explain how 3(c) applies to them. Failure to comply with the requirements of section 3 of this Order presents a serious threat to the public health, safety, and welfare, pursuant to Chapt. 162, Fla. Stat., and a citation may be issued immediately for such violation. The County shall enforce the first violation of section 3 of this Emergency Order through a fine of $125.00 to the violator. The second violation of section 3 of this Emergency Order shall be subject to a fine of $250.00 to the violator. All subsequent violations of section 3 of this Order shall constitute a Class V violation under Art. II, Chapt. 24 of the Alachua County Code of Ordinances, requiring a mandatory court appearance and subject to a fine not to exceed $500.00. All other remedies available at law or equity, including injunction, remain available to the County, even after issuance of a citation. The municipalities may enforce this Order as provided by Florida law and municipal code.
This Order supersedes and replaces any conflicting provisions of prior orders.
# # #
Email editor@
Alachuatoday.com
Add a comment
ALACHUA COUNTY - The Alachua County Development Review Committee will meet on Thursday, July 9, 2020, at 1:30 p.m. This is a virtual meeting. The public may attend virtually through the County's Video on Demand website.
For meeting audio only, call 301-715-8592, and when prompted, use code 670 965 3024.
The public may submit comments to the Development Review Committee through email at developmentreview@alachuacounty.us.
Comments can also be made by calling into the public comment message line when prompted to call during the meeting. Public comment will be taken by telephone for all non-ministerial items on which the Development Review Committee votes. Once public comment is opened for an item under discussion, please call 929-205-6099 (enter meeting code 273 174 8038). Callers will be put in a queue, and prompted when it is their turn to speak. TO AVOID FEEDBACK, SPEAKERS MUST TURN DOWN THEIR MEETING SOUND WHEN ADDRESSING THE DEVELOPMENT REVIEW COMMITTEE MEMBERS.
Items for the Development Review Committee meeting: Arbor Greens Planned Development (PD) Phase 2, Unit 4a and 4b - This is a Final Development Plan and Plat Review for a 61 single lot subdivision in two phases on approximately 12.64 acres on a portion of Tax Parcel Number 04311-000-000 north of the 900 block of N.W. 136th Street. For more information, contact the Alachua County Growth Management Department at 352-374-5249, or Angeline Jacobs at ajacobs@alachuacounty.us.
Argos Cement East Personal Wireless Service Facility Tower - This is a Preliminary and Final Development Plan Reviewfor a 199.00 foot monopole personal wireless telecommunication facility on approximately 0.23 acre of project area on a portion of Tax Parcel Number 01811-000-000 at the southeast corner of N.W. 234th Street and N.W. 50th Lane, in the area of Newberry. For more information, contact the Alachua County Growth Management Department at 352-374-5249, or Leslie McLendon at lmclendon@alachuacounty.us.
Park Lane Planned Development - Campus USA - This is a Revised Final Development Plan and Floodplain Development Permit Review for an approximately 5,000 sq. ft. free standing credit union with separate drive through teller structure and future approximately 8,000 sq. ft. retail building on approximately 2.385 acres on Tax Parcel Numbers 06861-001-013, 06861-001-001 and 06861-006-000 at the intersection of S.W. 58th Place and Tower Road. For more information, contact the Alachua County Growth Management Department at 352-374-5249, or Angeline Jacobs at ajacobs@alachuacounty.us. View the Development Review Committee Agenda. The meeting will be televised on Cox Cable Channel 12, and on the County's Video on Demand website. If you have a disability and need an accommodation in order to participate in a County program, service or public meeting, please contact the Alachua County Equal Opportunity Office at (352)374-5275 at least 2 business days prior to the event. TTY users, please call 711 (Florida Relay Service).
# # #
Email editor@
alachuatoday.com
Add a comment
GAINESVILLE — The popular IdentoGo TSA Pre✓® Mobile RV event is returning again to Gainesville Regional Airport (GNV). The event will run from Monday, July 27 – Friday, Aug. 14, 2020. The Mobile Enrollment Center will be located on the airport property at 3880 N.E. 39th Ave., Gainesville, Fla., 32609, at the east end of the terminal. In addition to TSA Pre✓® , qualified individuals may register for the Transportation Worker Identification Credential, also known as TWIC®.
IdentoGo, the company that manages the event, offers 12 appointments per hour. Applicants should note that appointments are limited and are available on a first come, first serve basis, so register as soon as possible. Health and safety measures practiced in the Mobile Enrollment RV include social distancing, no more than four customers permitted at one time, wearing a face covering and social distancing. Please note this event is for TSA Pre✓® only, not Global Entry.
GNV has hosted four previous enrollment events, allowing thousands of people to easily enroll in the popular expedited screening program without having to drive to Jacksonville, Orlando or Tampa. To accommodate increased passenger traffic, GNV added a second screening lane in May 2018 and added TSA Pre✓® in October 2018. TSA Pre✓® is now available for all flights at GNV.
TSA Pre✓® enables identified low-risk air travelers to enjoy a smart and efficient screening experience. For TSA Pre✓® travelers, there is no need to remove shoes, 3-1-1 liquids, laptops, light outerwear or belts. Today, TSA Pre✓® has more than 450 lanes at 200+ U.S. airports.
The TSA Pre✓® application program allows U.S. citizens and lawful permanent residents to directly apply for TSA Pre✓®. Once approved, travelers will receive a "Known Traveler Number" (which can be added to a travelers airline profile and reservations) and will have the opportunity to utilize TSA Pre✓® lanes at select security checkpoints when flying on over 70 carriers that currently participate in TSA Pre✓®.
TWIC ® is required by the Maritime Transportation Security Act for workers who need access to secure areas of the nation's maritime facilities and vessels. TSA conducts a security threat assessment (background check) to determine a person's eligibility and issues the credential. U.S. citizens and immigrants in certain immigration categories may apply for the credential. Most mariners licensed by the U.S. Coast Guard also require a credential.
To participate in GNV's enrollment event, follow these steps to pre-enroll:
Visit https://www.identogo.com/precheck to access the application page
Click "Start Application Now", then click "New Enrollment"
Fill out Steps and choose "Next" at the bottom of each screen
Type in your location at Zipcode/City/Airport Code box – search
Choose location "Gainesville, FL - RV Pop-Up: GNV - Gainesville Regional Airport 7/27-8/14" and click "Next"
Select your desired appointment time (Please be sure to make note of your appointment time, no reminders will be sent out.)
The hours for the IdentoGo TSA Pre✓® Mobile RV Event at GNV will be: 7/27 – 8/13: 9 a.m. - noon, 1 p.m. – 5 p.m. (closed from noon to 1 p.m. for lunch); 8/14: 9 a.m. – 12 p.m.(Closed Saturdays and Sundays)
Convenient parking will be available in the "Long-term East Overflow Lot" (employee lot). Truck parking is available on a limited basis. Please call the airport parking office at (352) 494-2240 to gain entrance to the parking field past the airport terminal on the right. Truck parking is $9/day.
Do not enter the enrollment RV if you have symptoms, are awaiting the results of a COVID-19 test, or have been advised to self-quarantine
If you are exhibiting symptoms, have a cold, or suspect you have the flu, please contact IdentoGo (not GNV) to reschedule and fingerprint at a later date
Please have identification documents and payment in your hand when you approach the agent or greeter
Do not place personal items (purses, hats, cell phones, etc) on the counter or desk.
Practice social distancing - please maintain a 6' distance between other customers
Wait times may be longer than normal due to sanitizing protocol of equipment and surfaces between appointments.
IMPORTANT! To complete the application process, you will need to bring documentation proving identity and citizenship status! If you have a valid U.S. passport, that is all you need for ID! You will finish the process onsite by providing your fingerprints for a background check.
The application fee is $85 (good for five years) and can be paid by credit card, money order, company check, or certified/cashier's check. Cash and personal checks are not accepted.
# # #
Email editor@
alahuatoday.com
Add a comment
ALACHUA COUNTY, FL - Alachua County-Notification methods of COVID-19 test results for individuals receiving a test in Alachua County vary. Some may be contacted with positive results from their ordering physician or a commercial laboratory prior to the Alachua County Health Department (ACHD) receiving the lab confirmation.
"Once the Alachua County Health Department receives a laboratory confirmed COVID-19 test result, contact will be initiated within 24 hours for investigation that includes education and contact tracing," stated Paul Myers, Administrator of the ACHD. "Persons contacted by health officials will be asked for name and date of birth only, and are encouraged to cooperate with a short interview that supports our disease mitigation efforts. Health officials will not ask for financial information, or other personal information such as a social security number or address."
The Alachua County Health Department test result hotline, 352-334-8828, should only be called after three business days have passed since the test was conducted. Individuals who are ill should stay at home and avoid contact with others, regardless of test results.
Some individuals may receive a call from an 833-917-2880 number asking for name and date of birth, and may be provided with a negative test result. This number is legitimate and is a Department of Health sponsored initiative to support test result notification.
# # #
Email editor@
alachuatoday.com
Add a comment
HIGH SPRINGS – On June 17 three police cars parked at a local church with lights on as a group of youngsters gathered around. Police departments and the religious community are joining forces locally in the midst of controversies and demonstrations occurring over policies and actions by police, especially within African American communities. Deaths of unarmed blacks by police in different areas of the country have in some cases created anger toward the police.
With turmoil and negative press regarding police, local police departments want their communities to know them as people not just uniforms. Throughout the year police departments in Alachua and High Springs interact and connect with the community. Each year the High Springs Police Department (HSPD) and Fire Department distribute Christmas gifts to kids who might otherwise have no Christmas. They also host an annual community fair to meet and interact with residents in a non-stressful situation. The Alachua Police Department (APD) is heavily involved with local schools and programs for at-risk children. At Christmas they arrange the "Shop with a Cop" event taking a group of children on a Christmas shopping spree to Walmart using donations.
These are just a few of the things police officers do on their own time to help the community. Unfortunately, it is often the negative actions by a few bad cops that people hear about and the good deeds go unnoticed.
One HSPD officer, Adam Joy, is also an ordained minister. Joy has been a police officer for 13 years, but has also pursued the ministry as a dual occupation. Joy founded Deeper Purpose Community Church in April 2017. Raised in the Church of God in Christ, Joy became a licensed minister in 2007, an ordained elder in 2012, and graduated from Church of God by Faith Theological Institute (CTI) of Jacksonville in December 2018 with his Diploma of Christian Pastor Studies & Certification. His wife, Cherie Muse Joy, assists as the women's religious counselor at the church.
The church has separate programs geared toward youth. Deeper Purpose Youth & Student Ministries (DPYSM) was founded in February 2015 by Joy, who in the months leading up to its founding, would take a portion of his paycheck from his full-time job as a police officer and put it toward youth related activities, outreach, and projects. Friends and family also began to donate. Joy says that since being founded, DPYSM has poured thousands of dollars back into communities in and around North Central Florida.
Each Wednesday, the church holds a separate service for youth with different themes or activities each time. With the controversy occurring over police relations, Joy invited several officers from the High Springs and Alachua police departments to attend a Community Youth and Police Relationship Summit for a question and answer session with community youth.
On June 17 local police and the ministry united at the church as a circle of chairs filled with youths between ages 6 and 17 sat in front of the police cars parked at the church with lights on. "The purpose of this special night was to bridge the gap more and to build more trust and understanding between our community's youth and law enforcement, as well as building better relationships between the two, by engaging in conversation," Joy said. "I feel that good lines of communication between our youth and law enforcement are important for the trust of the community and understanding of who each person is.
School Resource Officer Jason Taylor and Officer Joe Tillman from High Springs Police Department, as well as Tiausha Brown from the Alachua Police Department, attended. An interactive discussion followed with both youth and officers asking and answering questions to better understand viewpoints from each. But the gathering also offered recreational activities as Officers Tillman and Brown faced off against the teens in basketball. Officer Taylor let the smaller youth play games with K9 Justice. Pizza, subs donated by High Springs Subway, cupcakes, chips and drinks were a popular addition to evening's activities.
"This was originally going to be a one-time event, but it went so well that I would like to make it once every three months, so everyone can address issues that are current," Joy said.
# # #
Email rcarson@
alachuatoday.com
Add a comment
NEWBERRY – For the past 74 years Newberry has hosted an event to celebrate the community's rural history and the crop the town has become known for—watermelons. But this year, the milestone 75th Anniversary almost didn't happen due to the COVID-19 pandemic.
Due to the need for social distancing to slow the infection rate, all public events in the spring were canceled, including traditional spring festivals in many small towns.
"This was our 75th anniversary and we really wanted to celebrate that," said vendor coordinator Christina Bridwell. "We are the longest running consecutive festival in the United States and felt that as the state was reopening that the festival would bring hope and a sense of normality to the community."
Bridwell said they had been working on the festival for months and had the sponsors and vendors lined up before the stay at home orders. "However, we also wanted to be safe and follow the guidelines, Bridwell added. "We tried to be cognizant of social distancing and sanitation though as well, so even though much of the work had already been done, it was not until May 20 that we made the final decision to go ahead with it," Bridwell said.
This year, festival coordinators spaced vendors farther apart than in the past and put hand washing stations throughout the event as well as hand sanitizer and also recommended that attendees wear masks.
Bridwell said, "We want to make this is a successful event to show we can have festivals safely. There are other festivals and events sponsors that are looking at us to see how this goes. We really wanted to keep the tradition going."
The Newbery Watermelon Festival has a rich history that started in 1946 at the end of World War II. It was not only a celebration of the town's livelihood, but also a festival to bring happiness and normalcy back at the end of a tumultuous time. Seventy-five years later the world is facing another crisis and the festival committee felt there was again a need to bring the community together,
Newberry began as a mining town in the 1880s after phosphate was discovered in the western part of Alachua County. In 1893, the Savannah, Florida and Western Railway was extended south from High Springs to Newberry, providing transportation for the mines and leading to its formation as a railroad town and trading center. By 1896 there were 14 mines operating nearby. Newberry grew quickly, with hotels, boarding houses, and saloons to accommodate the often transient workforce. But the demand for phosphate ended abruptly in 1914 when war was declared against Germany who was the principal customer for Newberry's phosphate.
The remaining community had to find a new way to produce income and the local economy turned from phosphate production to agriculture and new commodity crops. It was particularly successful in producing watermelons and Newberry became well known for their watermelons. In 1946, the year after the end of World War II, a committee of local citizens decided to hold a festival celebrating watermelon production and the Newberry Watermelon Festival was born. Until this year, the event has been held annually on the third Saturday in May.
The festival is organized and produced by a committee of local residents with the support of the city and business sponsors. The event is produced with a large group of volunteers, including Police Explorers who help manage traffic and parking. Sponsors provided donations either as cash or in-kind products. The festival also gets additional funds by charging for parking. Some of the money raised is used to fund three $1,000 scholarships for Newberry High School seniors to cover tuition and books to attend Santa Fe College. Any additional money goes to the schools for supplies and to the Red Cross for any local need that arises.
The festival also hosts several special events and contests celebrating the rural history of the town, such as hog calling, watermelon seed spitting and watermelon rolling contests. A separate area is set up for a kids playground featuring bounce houses and a miniature train ride with the cars pulled by a tractor. The festival is meant to be a family event with various activities for a younger audience, including The Rage, a mobile Laser Tag game with different sections and objectives similar to a video game set up.
On the opposite side of the event was Mister Crabs Entertainment Center. Referred to as "edutainment," the booths featured various educational material on butterflies, hermit crabs and other sea creatures. They also offered hermit crab adoptions, crab races and a butterfly tent where kids could feed the butterflies. Other vendors served a variety of food or sold products and crafts. Some vendors offered services or public information and being an election year, several candidates also hosted vendor tents.
But one of the big draws is always the free watermelon slices to cool down on a hot day. The servers, all wearing masks and gloves for everyone's safety, handed out slices to a seemingly never-ending line of eager customers. The melons are donated each year by local farmers; this year it was by Frey Farms. Any watermelons still available after 2 p.m. could be purchased with the remainder donated to local food banks and churches. Although the festival closed at 4 p.m., the celebration continued with live music from the Ronny McKinnley band from 6-10 p.m. While the event was smaller than in years past, it still went on and was well attended. Similar to its roots in 1946, the festival again brought enjoyment and a sense of normalcy during challenging times.
# # #
Email rcarson@
alachuatoday.com
Add a comment
TALLAHASSEE — As Independence Day approaches, the Florida Forest Service is encouraging residents to use caution with fire while celebrating. Since January, 1,845 fires have burned more than 86,600 acres throughout Florida.
"With most traditional organized firework celebrations being cancelled to reduce the potential spread of COVID-19, many people may be planning to enjoy celebrating our nation's independence with fireworks, barbeques,, and campfires at home," said Agriculture Commissioner Nikki Fried. "We need all Floridians and visitors to use fire responsibly and understand their role in keeping our families, friends and communities safe."
Residents and visitors should always check local laws before using fireworks. Local fire and police departments as well as the State Fire Marshal's Office can also provide guidance. If choosing to celebrate with fireworks, grills, or campfires, follow these safety tips:
Light fireworks in a cleared area free of vegetation or dry debris;
Clear debris from around campfires, grills and all fire sources;
Remove debris from any location where fireworks could land;
Always have a water source available;
Aim fireworks away from people, homes and wooded areas;
Never use homemade fireworks;
Discard used fireworks in a bucket of water;
Store unused fireworks, matches and lighters out of the sight and reach of children;
Never leave a fire unattended and ensure it is completely out before leaving it;
Report any fire immediately to 9-1-1.
"Despite recent rainfall, the potential for wildfire always exists when using fire and fireworks outdoors," said Erin Albury, State Forester and Director of the Florida Forest Service. "It is important for everyone to understand that Florida's unique, fire-prone vegetation has the potential to ignite a fire at any time."
https://www.fdacs.gov/Divisions-Offices/Florida-Forest-Service/Wildland-Fire/Current-Wildfire-Conditions2" Click here to access current wildfire conditions in Florida, including active wildfires and additional fire safety information.
# # #
Email editor@
alachuatoday.com
Add a comment
TALLAHASSEE — Legislation championed by Senator Keith Perry (R-Gainesville) to promote well-rounded elementary education by increasing access to music classes in elementary schools has been signed into law with full funding. SB 156 "Early Childhood Music Education Incentive Pilot Program" establishes a three-year music education pilot program within the Florida Department of Education to assist needs-based school districts in implementing comprehensive music education programs for students in kindergarten through grade 2.
"What if we could raise the I.Q. of Florida students by an average of seven points with one simple change? Studies suggest that exposure to comprehensive music education has a dramatic effect on I.Q., long-term memory and concentration," said Senator Keith Perry. "I thank Governor DeSantis for recognizing the vast benefits of increasing fine arts education and signing this transformative law to provide a more well-rounded education for our students and future workforce."
Representative Vance Aloupis (R-Miami) said, "As someone who has worked in early childhood education for more than a decade, I know firsthand the importance of music in young children's lives. This bill will be a wonderful partnership between UF and FIU as we expand music education across Florida and support our youngest learners."
The bill also requires The University of Florida's College of Education to coordinate with Florida International University's College of Music to evaluate the program's positive impacts on academic performance. The findings will be shared with the Florida Center for Partnerships for Arts-Integrated Teaching.
UF College of Education Dean Glenn Good, PhD said, "I am delighted that SB 156 has been signed by Governor DeSantis. This important project will advance our understanding of the relation between children's early K-2 involvement in comprehensive music education and their subsequent academic performance."
UF College of Education Professors David Miller, PhD and Anne Seraphine, PhD said, "We are pleased to hear that the Governor has approved SB 156. The bill provides funding for an early childhood music education pilot program, which is much needed. As evaluators of the pilot program, our work will be a collaborative effort with FIU's school of music and the state. We're enthusiastic about music education being offered in the schools. We strongly believe that music education benefits Florida's youngest citizens and their families, playing an important role in children's growth, both intellectually, artistically, and psychologically. We look forward to this opportunity to do our part to serve the educational needs of Florida's schools and children."
In order for a school district to be eligible for the pilot program, the superintendent must certify to the Florida Commissioner of Education that the specified schools within the district have established a comprehensive music program that meets DOE standards. District selection will be prioritized by proximity to the University of Florida, and selected districts will receive $150 per FTE student in K-2 who are enrolled in music classes.
Senator Perry began championing the pilot program as one of his top legislative priorities in 2016. While the program has been established since 2017, implementation was made possible by Governor DeSantis's approval of the full recurring funding in the state budget for Fiscal Year 2020-2021.
# # #
Email editor@
alachuatoday.com
Add a comment
FLORIDA - Florida's SHINE (Serving Health Insurance Needs of Elders) program provides free, unbiased Medicare counseling and virtual Medicare classes to assist beneficiaries, families and caregivers.
Topics include: • Medicare 101 (English & Spanish) • Medicare Financial Assistance • Medicare Prescription Drug Coverage • Medicare Part C - Medicare Advantage Plans • Medicare & COVID-19 • Navigating Medicare.gov • Introduction to SHINE/SMP • Be Scam Smart
To join us: Email shine@agingresources.org, call (352) 692-5262 or 1-800-262-2243 for details.
Elder Options is a non-profit agency that administers funds from the Florida Department of Elder Affairs for senior services in a sixteen-county area (Alachua, Bradford, Citrus, Columbia, Dixie, Gilchrist, Hamilton, Hernando, Lafayette, Lake, Levy, Marion, Putnam, Sumter, Suwannee and Union counties). Elder Options, mandated by the Federal Older Americans Act, exists to promote the independence, dignity, health, and well-being of our elder citizens; to plan, fund and administer a coordinated continuum of services; and to advocate for the needs of older Americans.
# # #
Email editor@
alachuatoday.com
Add a comment
TALLAHASSEE – COVID-19 is changing the way Floridians plan to celebrate Independence Day, but they're not canceling plans altogether. A new survey reveals Americans are making plans to gather in small groups and honor America's independence, and shoppers have classic American favorites on the menu this holiday weekend.
A recent survey by the National Retail Federation reveals that just three-quarters (76%) of consumers are planning to celebrate the Fourth this year, down from 86% last year and a record low for the decade. Consumers' average spending, however, is forecasted to increase over last year. Consumers are expected to spend $76.49 on average on food for their events this holiday, up from $73.33 last year.
"Florida retailers are glad to have consumers shopping for food and other items this holiday weekend, and they're making every effort to ensure consumers stay safe and well while shopping in store," said Scott Shalley, president and CEO of the Florida Retail Federation. "We encourage shoppers to follow CDC guidelines and local restrictions - wear a mask and keep distance from others - while loading up on patriotic gear. Or take advantage of curbside and delivery services, where available."
While one-quarter of consumers have no plans to celebrate America's independence this weekend, a majority of consumers (56%) do intend to join family and friends for a BBQ or picnic. Less than one-quarter (24%) plan to watch fireworks or take part in community celebrations, down from 40% in 2019. Just 6% of consumers plan to watch a parade, which represents about half of the crowd from last summer (11%).
Even among more intimate gatherings planned for the holiday, Americans are likely to still wear the Star-Spangled Banner proudly. Twenty-eight percent of consumers who plan to celebrate this weekend will purchase patriotic items to show their American pride.
The data is informed by a survey conducted by the National Retail Federation among more than 7,000 consumers nationwide. For more information on the predictions of the National Retail Federation, visit: https://nrf.com/insights/holiday-and-seasonal-trends/independence-day.
Florida is currently in Phase 2 of Governor Ron DeSantis's Safe. Smart. Step-by-Step. Plan for Florida's Recovery. Many local governments across the state have implemented restrictions to help slow the spread of COVID-19, including requirements for face coverings or limitations on capacity in stores. For a comprehensive list of local regulations, visit Florida Retail Federation's COVID-19 Resources page: http://www.frf.org/index.php/news/covid-19.
# # #
Email editor@
alachuatoday.com
Add a comment
GAINESVILLE – Alachua County Commissioner Charles Chestnut IV has been elected Chair of the North Central Florida Regional Planning. Commissioner Chestnut has served on the Council since 2012, representing Alachua County. He previously served on the Council representing the City of Gainesville from 2000 to 2006. Commissioner Chestnut also served for three terms in the Florida House Representatives from 2006 to 2012 representing District 23.
The Council, whose members are local elected officials and gubernatorial appointees, administers a variety of state and federal programs for north central Florida including Alachua, Bradford, Columbia, Dixie, Gilchrist, Hamilton, Lafayette, Levy, Madison, Suwannee, Taylor and Union Counties. Programs include development of the Strategic Regional Policy Plan, technical assistance to local governments in development of comprehensive plans, land development regulations and grant management, and administration of hazardous materials, and economic development programs. In addition, the Council staffs the Metropolitan Transportation Planning Organization for the Gainesville Urbanized Area, the North Central Florida Local Emergency Planning Committee, the North Central Florida Regional Hazardous Materials Response Team and The Original Florida Tourism Task Force.
Chestnut has been very active in the organization. He has previously served as Vice-Chair and Secretary-Treasurer of the Council; Chair of the Finance Committee and Chair of the Program Committee; and a Florida Regional Councils Association Policy Board Representative.
The Council's offices are located in Gainesville. More information about the Council can be found at ncfrpc.org.
# # #
Email editor@
alachuatoday.com
Add a comment
TALLAHASSEE – On June 26, 2020, the Florida Department of Agriculture and Consumer Services (FDACS) issued an Immediate Final Order to Adolphe Take Out Restaurant & Supermarket, Inc., ordering an immediate cease of operations and closure of their Miami store. The order was issued after Adolphe violated multiple stop use and stop sale orders and endangered public health by using equipment and selling products that had violated sanitization requirements.
"It's our Department's responsibility to protect Florida's consumers and a major part of that is ensuring our food supply is safe — it's unfortunate that Adolphe Take Out Restaurant and Supermarket chose to ignore our directives and compromise public safety," stated Commissioner Nikki Fried. "Adolphe employees repeatedly disregarded directives, broke stop use and stop sale orders multiple times, failed to remedy numerous violations found upon inspection, and continued operation in a manner which could create a serious health risk. As we continue to navigate the COVID-19 pandemic, it's crucial that businesses practice proper sanitization procedures and take precautions to minimize the risk of illness."
Background
An FDACS Division of Food Safety inspector initially visited Adolphe on May 4 and followed up on May 18, May 19, June 17, and June 24, 2020. Upon initial inspections, violations were found that led to the issuing of several stop sale and stop use orders. Upon return for follow-up inspections, our inspector found the facility had broken six of twelve stop sale and use orders, a clear violation. The inspector communicated to the facility employees that breaking stop sale and stop use orders results in a fine, directed them to remedy the issues that caused the orders, and warned them not to break the orders again.
May 4 Inspection
Twenty-five violations were found upon our Division of Food Safety inspector's initial inspection visit on May 04, 2020, ranging from Adolphe's lack of an employee health policy, to employees consuming food and beverages while using a meat band saw, soap and paper towels not available at an employee sink, and more. The inspector also observed four cats and cat excreta throughout the establishment, multiple food products with compromised packaging due to rodent gnawing and feeding, products with grain insects and rodent excreta inside and outside of packaging, and dented and bulging cans of corned beef hash and spaghettios that were leaking on the storage shelf. All damaged products were voluntarily destroyed during the visit and witnessed by inspector. Nine stop use orders were issued for several pieces of equipment and facility areas.
May 18 Inspection
Our inspector followed up on May 18, 2020 for a re-inspection visit and found issues which resulted in nineteen violations and two stop use orders being issued. Many violations included issues observed during the previous inspection which had not been remedied. New violations were witnessed, including issues like the lack of a certified food protection manager, automobile motor oil stored directly above single-use items like Styrofoam cups, dented and bulged at the rim canned tuna fish, coolers lacking thermometers. Rodent excreta and live roaches were observed in the facility front receiving and distribution area, in all retail aisles and shelving, in the dry storage area, meat and produce cooler, meat processing area, produce area, product repackaging area, beverage storage area, and backroom area. Inspectors also observed a live kitten trapped inside of a trapping control device. Two additional stop use orders were issued on all processing equipment and the outside receiving and distribution area.
May 19 Inspection
During the next follow-up focused inspection on May 19, 2020, three retail aisles and associated shelving areas were released from previous stop use orders. The produce area, retail aisle and shelving areas, product repackaging area, dry storage area, meat and produce cooler, receiving area, meat band, saw meat processing area, and the backroom area remained under the original stop use order issued due to rodent infestation.
June 17 Inspection
Seventeen violations were found during the inspector's June 17, 2020 re-inspection visit. Many of the violations were again previous issues that were not remedied. Some of the new violations observed include an excessive number of house and fruit flies and house flies in all areas of the establishment, live roaches in packaging and storage areas, retail and processing areas leaks in the plumbing infrastructure, soil build-up, dead insects, and debris found in all areas. Employees were also witnessed violating previously issued stop use orders. Six citations for breaking stop use orders were issued. A stop sale order was issued on all food items being sold by Adolphe Take Out Market and another stop use order was issued for the beverage storage area.
June 24 Inspection
On the final follow-up focused inspection, our inspector found multiple stop use and stop sale orders being broken, employees were processing meats, receiving new product, repackaging items, selling food products to customers, and more. Thirteen citations for breaking stop use orders were issued. Two new stop use orders were issued on two reach-in freezers due to unsanitary conditions.
For full details from each inspection and on the Immediate Final Order, access the documents here.
"Insects and animals like roaches, rodents, and cats, can contribute to the distribution of toxins and microorganisms that can cause severe illness and even death in some cases," stated Dr. Matthew Curran, Director of the FDACS Division of Food Safety. "The FDACS Division of Food Safety works every day to protect consumers, and ensure they are not exposed to harmful pathogens or chemicals."
For photos from the inspections and the Immediate Final Order issue, click here.
Immediate Final Order
Following the June 24, 2020 follow-up focused inspection, the Department's Director of the Division of Food Safety, Dr. Matthew Curran, determined that the continued operation of Adolphe Take Out Restaurant & Supermarket, Inc's Miami store presents an immediate danger to public health, safety, and welfare. Today, inspectors visited the business and issued an Immediate Final Order to cease all operations without delay. Closure notices were attached to each entrance.
Next Steps
Adolphe cannot re-open until they remedy all violations noted by FDACS's Division of Food Safety and receive approval from the Department. Now that final order has been issued, the case will continue to be reviewed to determine further administrative action.
# # #
Email editor@
alachuatoday.com
Add a comment
Vaccines have been in the news lately with the COVID-19 situation; therefore, I thought a column about this topic would be timely, especially since we have known for a long time about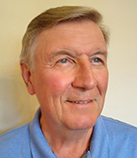 the immunity conferred by exposing a person to the disease that we are trying to avoid.
A vaccine is defined as "a substance used to stimulate the production of antibodies and provide immunity against one or several diseases, prepared from the causative agent of a disease, its products, or a synthetic substitute, treated to act as an antigen without inducing the disease."
The practice of inoculation (a term synonymous with vaccination), sometimes called variolation has been practiced in different forms since the 10th century. Edward Jenner of England is credited with being the "Father of Vaccines."
In 1796, Jenner inoculated a boy with matter from a young dairymaid's cowpox. The boy became mildly ill but recovered in a few days. He then inoculated the boy with material from smallpox and the boy showed no ill effects.
By the way, the reason the disease was called "smallpox" was to differentiate it from the "great pox" now commonly called syphilis. All of this occurred from the observation that dairymaids who were exposed to cowpox never seemed to catch smallpox, which was quite common in England and Europe. In addition, dairymaids were known to have nice complexions. Up to 25 percent of the people who contracted smallpox died, and the ones who survived were disfigured by the deep-seated pustules.
However, a little-known story about inoculation is told about Lady Montagu, an English aristocrat whose husband was appointed to be ambassador to Turkey in 1717. She was an inquisitive woman and wanted to learn as much as she could about the Ottoman culture. She quickly came to realize that smallpox was rare in that part of the world, when she learned that most of the children were "engrafted" with pus material from a person who had a mild case of smallpox.
The children would receive a scratch on their arms and then have the smallpox material rubbed into the scratch. They would fall ill for a few days and have a small number of mild pox but would recover quickly and their complexions would clear, and they would acquire immunity from smallpox.
Lady Montagu was so convinced of this procedure she had her son undergo the treatment with no ill effects. When she returned to England, she convinced Caroline, Princess of Wales, the wife of the future King George II to have her children "engrafted." George II would allow only the female children to be engrafted, not the males.
The procedure was successful, and the female children recovered from a short illness. To test the procedure further, some prisoners and orphans were recruited for the procedure. They were all observed to recover fully and seemed to have protection from smallpox. This was the first recorded clinical trial, as crude as it was.
Initially, there was resistance to this procedure in the medical profession in England, but soon it caught on and became more common. The reason Jenner's cowpox inoculation became the preferred method was that it was much safer. Sometimes patients would fall extremely ill with the engrafting and die, while Jenner's inoculate could be transferred from arm to arm and not directly from cowpox material making it more reliable. In addition, there were rarely any serious reactions to Jenner's method, and smallpox immunity was conferred.
Today, pharmacists are on the leading edge of providing immunizations to the public. Many pharmacies provide a variety of vaccines without a person having to go to the physician's office. Check with your local pharmacy regarding availability and procedures for obtaining vaccinations because not all pharmacies offer vaccinations.
The final part of this column may be the most important: the reporting of adverse reactions to vaccines. The CDC and FDA co-administer a reporting program called the Vaccine Adverse Event Reporting System (VAERS). This is much like the MedWatch program in which individuals, as well as pharmacists and physicians, report any adverse reaction that may be related to the administration of a vaccine. If you should experience an adverse reaction to a vaccine you can reach out to https://vaers.hhs.gov/.
Vaccines are not without their risks, but the benefits usually outweigh the risks. In fact, vaccines have eliminated or greatly reduced more than 14 preventable infectious diseases including, measles, polio, and smallpox. However, it is still an individual decision and should not be made without due consideration.
Ref: https://vaers.hhs.gov/index.html; https://www.honorhealth.com/healthy-living/benefits-outweigh-risks-when-it-comes-vaccination; "Ten Drugs" by Thomas Hager.
* * *
William Garst is a consultant pharmacist who resides in Alachua, Florida. He received his B.S. in Pharmacy from Auburn University in 1975. He earned a master's degree in Pharmacy from UF in 2001. In 2007 he received his Doctor of Pharmacy from the University of Colorado. He is a member of many national professional associations as well as the local Alachua County Association of Pharmacists, and he serves on the Alachua County Health Care Advisory Board. He works part time at the UF Health Psychiatric Hospital. He retired from the VA in 2016. Dr. Garst enjoys golf, reading (especially history), and family. He writes a blog called The Pharmacy Newsletter (https://thepharmacynewsletter.com/). He can be contacted at communitypharmacynewsletter@gmail.com
# # #
Email editor@
alachuatoday.com
Add a comment
Did you know that you can participate in healthcare in a meaningful way? You can do this by becoming familiar with the MedWatch Program. MedWatch was founded in 1993 to collect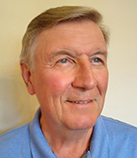 data regarding healthcare adverse events. This is a program run by the U.S. Food and Drug Administration (FDA), in which consumers can report any adverse reactions directly to the FDA. An adverse event is any undesirable experience associated with a medical product.
The types of products include:
Prescription and over-the-counter medicines
Biologics such as blood components, blood/plasma derivatives, and gene therapies.
Medical devices such as hearing aids breast pumps and pacemakers.
Combination products such as pre-filled drug syringe, metered-dose inhalers, and nasal spray.
Special nutritional products such as dietary supplements, medical foods, and infant formulas.
Cosmetics such as moisturizers, makeup, shampoos, hair dyes, and tattoos.
Food such as beverages and ingredients added to foods.
Other products the FDA regulates such as tobacco, vaccines, and animal/livestock medicine and feed use different reporting pathways and it is recommended that reports concerning these products be sent directly to the appropriate FDA submittal portal.
Voluntary reporting by healthcare professionals, consumers, and patients are conducted on a single, one-page reporting form (Form FDA 3500). Reporting can be conducted online, by phone, or by submitting the MedWatch 3500 form through the mail or fax. Reporting helps in what is called Post-Marketing Surveillance, sometimes called Phase IV Studies.
There are several clinical trial phases that must be passed before a drug or device is eligible to be placed in the market. First, there is preclinical research to determine if a drug has merit for further study.
The next phase is Phase 0 trials in which a small amount of the drug is given to a few people to determine how the body reacts to the drug and how the body metabolizes the drug.
The drug then enters Phase I trials in which the dosage resulting with the fewest side effects is determined usually in 20 to 100 healthy volunteers or people with the disease/condition.
Next, there are Phase II trials where the drug is further tested for safety in a larger amount of people, up to several hundred people.
The last step before being allowed on the market are Phase III trials. In these trials, the new drug is usually compared to the current standard of care drug and is tested in more people, possibly 300 to 3,000 may participate. These trials are usually randomized so any bias is minimized that may affect any subjective outcomes.
The last phase is the above-mentioned Phase IV trials.
This is important because some serious, but rare adverse events cannot be detected until the medication has been used by many thousands of people in varying circumstances. In addition, some adverse events that may have been noticed in clinical trials were underestimated, and information about patients experiences with the medication is most valuable.
An example of how MedWatch helped remove a dangerous drug from the market involved the drug cerivastatin (Baycol, by Bayer Co.). This drug was approved to lower cholesterol and prevent cardiovascular disease. After being on the market for a few years it was reported that the drug had a higher than normal incidence of rhabdomyolysis, which is a breakdown of muscle and accumulation of protein in the kidneys. This can lead to kidney failure and serious injury. This class of drugs (statins) is known to cause muscle aches and pains, but the incidence of rhabdomyolysis was greater than expected as observed in the previous clinical trials for this drug.
The bottom line is to report any adverse reaction to your physician and pharmacist. Ask them to send in a MedWatch report, or you can do it yourself.
More information can be found about the MedWatch Program at www.fda.gov or ask your pharmacist or physician.
Ref: (https://www.fda.gov/safety/medwatch-fda-safety-information-and-adverse-event-reporting-program)
* * *
William Garst is a consultant pharmacist who resides in Alachua, Florida. He received his B.S. in Pharmacy from Auburn University in 1975. He earned a master's degree in Pharmacy from UF in 2001. In 2007 he received his Doctor of Pharmacy from the University of Colorado. He is a member of many national professional associations as well as the local Alachua County Association of Pharmacists, and he serves on the Alachua County Health Care Advisory Board. He works part time at the UF Health Psychiatric Hospital. He retired from the VA in 2016. Dr. Garst enjoys golf, reading (especially history), and family. He writes a blog called The Pharmacy Newsletter (https://thepharmacynewsletter.com/). He can be contacted at communitypharmacynewsletter@gmail.com
# # #
Email editor@
alachuatoday.com
Add a comment
Editor's Note: High Springs Fire Chief Bruce Gillingham is also the Emergency Management Coordinator in High Springs, a position he has held for nine years, and he is the key contact between the City and other agencies regarding the Coronavirus. He meets remotely with Alachua County Department of Health three times per week, the Department of Health EMS twice weekly and the Florida Fire Chief's Association weekly. He is knowledgeable about the Coronavirus pandemic, and periodically he will be writing about the pandemic and updates on best practices.
"Uncharted territory." "Unprecedented times." "Flatten the curve." All phrases we have heard way too often. COVID-19 has changed life as we know it. Businesses have closed. There are now lines at grocery stores and millions out of work. To a certain extent, a modern day Pearl Harbor: "A [time] which will live in infamy." (President Franklin Roosevelt)
As we continue to learn about this deadly virus, I encourage us all to do our part. The Stay-At-Home order is in place to protect your family and mine. Unless you need to travel for essential purposes, such as grocery shopping or going to an essential job, try to stay home. The only way to prevent the spread of this virus is to wash our hands often, wear a mask when in public and maintain social distancing.
As a department, we are taking extra steps to ensure our firefighters remain healthy and safe. Our lobby remains closed and new cleaning procedures, both for equipment and our personal gear, are in place.
While we manage a new normal, we are also trying to focus on a certain area of our community that is impacted the most by COVID-19—our seniors. Those are the people who may live alone, and who now find themselves in near total isolation with the cancellation of countless services and programs once available to them.
We recently launched the Caring Card Drive. With the help of members of our own community who are creating thoughtful and encouraging "caring cards," we plan to deliver these cards to those in need in an effort to bring a moment of joy, and to remind them they have not been forgotten. This is the perfect activity to do with the kids. Cards can be big or small, simple or elaborate. Cards can include a saying, positive words, a poem or whatever card creators think fits best. A bin has been positioned outside of the main High Springs Fire Station lobby as a drop off location for cards. The address is 18586 N.W. 238th Street, High Springs.
In closing, let us remember to all do our part. We are in this together and we will persevere.
# # #
Email editor@
alachuatoday.com
Add a comment
During this time of crisis, America's courageous patriots in uniform still deserve our utmost respect and admiration for keeping us free and safe from the bad guys of this world.
They are fulfilling an undying and faithful commitment to ''duty, honor, country" for every American no matter how they look or what they believe.
Today, these military heroes are joining countless millions of other American heroes in the brutal war against an adversary we call "Coronavirus or COVID-19.
The list of these patriotic heroes is long and consists of American warriors from every walk of life. They include:
Doctors, nurses, and other medical workers and support personnel,
Hospitals, nursing homes, and pharmacies,
Law enforcement and first responders,
Truckers and warehouse stockers,
Supermarkets and local grocery/convenience stores,
Restaurants and fast food chains who are finding creative ways to feed us and provide some degree of normalcy in our lives,
School systems for developing creative methods to teach our children,
Volunteers who are courageously putting others above self,
Corporations and small business who are "retooling" operations to make respirators, masks, and other personal protective equipment,
City, county, state, and national government bodies,
Broadcast and print media outlets, and
The millions of Americans who are faithfully committing to "social distancing" to combat the spread of this insidious and deadly disease.
Got the picture? We are all in this battle together. Sadly, just like every other war: "Some are giving some while others are giving all."
Let us continue together as "One Nation Under God" in faithful commitment to "duty, honor, country" in fighting this war against humanity.
I am confident we will defeat this brutal enemy and come out stronger with renewed respect for one another. I know we can do it; I have to believe; I can do no other.
God Bless America!
Robert W. Wilford
City of Alachua
Add a comment
There is no legitimate argument for making this change now and sending government further into a black hole and out of the light.
If you haven't heard, the Florida Legislature is attempting to abolish the requirement that governmental agencies publish legal notices in newspapers, which would push government further into the shadows and make it harder for Floridians to learn about public policy issues, make their voices heard and hold their leaders accountable. This bill, HB 7 is scheduled to be heard by the full House on Tuesday.
First off, this bill flips public notice on its head by reducing government transparency. Simply put, putting legal notices on government websites means very few Florida citizens will ever read them. Public notice along with public meetings and public records have been part of our nation's commitment to open government since the founding of the Republic. Our Founders placed public notices in newspapers to be noticed.
Secondly, from the perspective of efficient use of technology, I believe the bill takes a step backwards by placing these notices on government websites.
The Florida Press Association has a comprehensive website which aggregates and places all of the notices under one umbrella – it's called floridapublicnotices.com. We have invested hundreds of thousands of dollars building this website to serve Florida's state government as well as its towns, municipalities, businesses and taxpayers. To date, we have over 32,000 registered users and over 70,000 monthly page views in addition to the notices in the newspapers and their websites. And, it's free for the public to use. Why re-invent the wheel now?
If this bill is passed, city and county governments will be required to recreate the same infrastructure currently in place to make notices easily searchable, mobile friendly, and provide email notification upon request of a specific notice (which newspapers do today), that recreation will not be cheap. In fact, the promised savings may not be there. Nor will the audience, without a major investment in marketing to direct our citizens to what would be hundreds of government websites.
Further, the bill has the impact of significantly reducing notice.
Despite what you read and hear, newspapers or should I say, media companies are alive and well. Our weekly newspapers are growing, and our dailies are growing digital subscriptions and page views. In some cases, double-digit online growth.
Newspapers in Florida alone are reaching 7.5 million readers in any given week, and our websites typically will reach more audience than most city or county websites. Our websites draw a minimum of 58 million unique online users in any given month.
By moving notices to less-frequently visited government websites, not only will you reduce the reach to the Florida public, you also lose the active and well-informed citizen. These are people who read often and find notices while they're staying current with other community news.
Finally, while this bill claims to save cities and counties money, the unintended consequence is that notices will lose both readership and the legally important third-party verification.
With notices in newspapers -- in print and online -- it provides a verifiable public record through sworn required affidavits of publication. Does the government really want to take on this responsibility of residents not being properly notified?
In closing, 250 years ago our founders decided to place these public notices in a public forum -- newspapers – an open space where The People were most likely to see them… not on hundreds of different government sites hoping folks will find them.
Let's keep Florida transparent and informed. Please feel free to call your local legislator to share your voice before it's too late.
Jim Fogler is the President & CEO Florida Press Service
336 E. College Ave. Suite 304, Tallahassee, FL 32301
Add a comment
This Valentine's Day, many Veterans who fought to preserve our freedoms will be hospitalized, receiving the medical care they earned, but separated from the homes and communities they defended. No one should be alone on Valentine's Day, and with the help of our grateful community, no Veteran has to be.
I would like to personally invite every one of your readers to show their love and appreciation to Veterans by visiting the Malcom Randall or Lake City Veterans Affairs (VA) Medical Centers as part of the National Salute to Veteran Patients Feb. 9-15.
During the National Salute, VA invites individuals, Veterans groups, military personnel, civic organizations, businesses, schools, local media, celebrities and sports stars to participate in a variety of activities at the VA medical centers.
During the week we are excited to host many various organizations, groups, schools and others that are taking the time out of their busy schedules and visit our some of our facilities.
The love doesn't have to end on Valentine's Day. Many of our Veterans are coming to the Department of Veterans Affairs (VA) with special needs and challenges that require the hearts and hands of a new generation of VA volunteers. North Florida/South Georgia Veterans Health System invites citizens, young and old, to join us in honoring our Veterans year-round by learning more about VA's volunteer program as well.
Every citizen can make a positive difference in the life of a Veteran patient. Visits from community groups do so much to lift the spirits of our patients. I invite every member of our community to participate.
Call our Voluntary Service office at 352-548-6068 for the Malcom Randall VAMC or 386-755- 3016, ext. 392032 for the Lake City VAMC to schedule a visit and learn how to join the VA's National Salute to Veteran Patients.
Thomas Wisnieski, MPA, FACHE
Director
North Florida/South Georgia Veterans Health System
Add a comment