ALACHUA – Winning teams got bragging rights as well as prizes during the Alachua Chamber of Commerce's Sportsfest Golf Tournament June 18 at the Turkey Creek Golf Course in Alachua. In a long running tradition, area teams participated in the 32nd annual event sponsored by the City of Alachua Chamber of Commerce.
Area golfers began the scramble early Saturday morning in shotgun style. Teams of four players each played as best ball scramble, each group using the best shot of their team's four shots for the following shots to pin. The teams worked their way around the course at Turkey Creek for about four hours completing 18 holes.
New Generation Builders lay claim to the winning shootout team with players Mitch Hall, Devon Ross, Sam Stark and Scottie Langford. Santa Fe River Ranch nabbed 1st place gross while New Generation Builders took 2nd place gross and Capital City Bank came in with 3rd place gross.
The winners for net were Conestogas taking 1st place net, Edward Jones - Ed Potts -Matt Surrency taking 2nd place net and Easy Dumpster claiming 3rd place net.
While the golfers undoubtedly enjoyed their time on the course, it was also for a good cause. Funds raised from this tournament have typically supported youth in the community through City of Alachua Legacy Park Recreation programs. Over the past several years, tournament funds were donated to the Alachua branch library for enhanced study space.
The Chamber also recently donated $15,000 to provide cases for the laptops and computers that were provided to all elementary and middle school students in Alachua. They will also fund any needed replacements and provide for new students each year.
"While our chamber focus is on supporting our local business community, we also want to be a partner with the city and our community service organizations to improve our schools," said Alachua Chamber of Commerce Board of Directors and Sportsfest Committee Chair Ed Potts. "None of this would be possible without the support of our long-term sponsors, particularly Dollar General and Capital City Bank."
# # #
Email editor@
alachuatoday.com
Add a comment
NEWBERRY ‒ A man was found dead from a gunshot on Thursday night, June 16, around 10:25 p.m. Alachua County Sheriff's Office Deputies responded to 911 reports of a man lying on the ground next to a vehicle near Champions Park in Newberry.
Upon arrival to the location at the 24000 block of Southwest 30th Avenue, they discovered 53-year-old Newberry resident Joseph M. Malone was deceased and had suffered a gunshot wound to his torso.
The type of gun used in the homicide was unknown but will be determined following an autopsy.
Alachua County Sheriffs' deputies are urging the public to contact Alachua County Crime Stoppers if anyone has information about this incident. A person can remain anonymous and still be eligible for a reward by contacting Alachua County Crime Stoppers Inc at 352-372-STOP (7867) or by downloading the Crime Stoppers P3 Tips app.
# # #
Email cwalker@
alachuatoday.com
Add a comment
ALACHUA ‒ Betty Ann Terry, 46, of Alachua, was arrested on Tuesday, June 14, after allegedly flinging hot grease at a fellow employee at Popeyes Restaurant in Alachua.
On June 9, Alachua Police Department officers responded to Popeyes about a dispute between two employees. During their verbal argument, Terry allegedly said she was going to throw hot grease on the victim, another female employee.
The store manager said he had attempted to stop her, but he backed away in fear of having hot grease thrown on him. Terry then allegedly grabbed a tool from the fryer that had hot grease on it and she threw the grease at the victim. Witnesses said that Terry threw grease at the victim approximately three times. The regional manager told police that the grease is set at 330 degrees.
The victim had burn marks on her left side and left arm and there was damage to the business that had to be cleaned up, along with losses from having to close the business early. Terry reportedly fled before police arrived, but she was located on June 14.
Terry has been charged with aggravated battery causing harm or disability and damage to property under $200. She is being held on $75,150 bond.
Terry was previously arrested on Sept. 5, 2021, after allegedly threatening her nephew with a knife. The charges were later dropped on the same day her lawyer filed a motion requesting a reduction in her bond. Authorities report she has served five state prison terms and was most recently released in 2019 after serving a seven-year sentence on a conviction for aggravated battery with a deadly weapon.
# # #
Email cwalker@
alachuatoday.com
Add a comment
ALACHUA COUNTY ‒ Thinking of adopting a pet? Now is a great time to add a furry friend to your household. Effective immediately, all adoption fees are being waived until the Alachua County animal shelter can reach a manageable capacity. Pet adopters must be 18 or older and show identification with proof of current address. All adoptable cats and dogs are vaccinated, microchipped and sterilized before going home. The shelter located at 3400 N.E. 53rd Avenue, Gainesville is open Tuesday through Saturday from 10:30 a.m. - 5:30 p.m., excluding holidays.
Not quite ready to adopt, but would like to help? Volunteer opportunities include dog walker, cat cuddler, dog wrangler, animal photographer, dog play group attendant, transporting animals, enrichment facilitator, adoption counselor, off-site adoption event assistant, foster parenting and facilitating doggy day outings.
Also, fostering opportunities with a one-month minimum commitment are available. Food and medical treatment will be provided to all fosters.
In recent months, intakes have exceeded outcomes (adoptions, transfers and owner reclaims). A recent case in Micanopy resulted in the confiscation of 23 additional animals. Springtime has brought with it the usual overabundance of kittens and puppies. All of this has contributed to overcrowding at the shelter, with upwards of 50 dogs above what the current shelter was designed to hold. The County, like other businesses, has been affected by the nationwide staffing shortage. These circumstances are not unique to Alachua County.
To volunteer, fill out the online registration form located at alachuacounty.seamlessdocs.com/f/VolunteerPacket. Once you submit the form, you will be sent a zoom link to the mandatory zoom orientation. Currently, an orientation is scheduled for Saturday, June 25, 2022, at 9:30 a.m.
"We are so grateful for the help from our volunteers and other animal care agencies," said Alachua County Animal Resources and Care (AR&C) Acting Director Nikki Healy. "My hope is that folks will use this new streamlined volunteer application to join us in caring for the animals in our severely overcrowded shelter."
"There is an overabundance of animals in our southern shelters," said Cathy Bissell, founder of the BISSELL Pet Foundation, in a recent article. "Shelters that have not euthanized for space in years are now having to make those painful choices," Bissell continued.
To help address the serious nature of the situation, the Alachua County Commission will conduct a Special Meeting to discuss the current animal overcrowding at the shelter on Tuesday, June 28, at 5 p.m. at the Alachua County Administration Building at 12 S.E. 1st Street, Gainesville.
# # #
Email cwalker@
alachuatoday.com
Add a comment
WALDO ‒ On June 25, during national American Radio Relay League (ARRL) Ham Radio Field Day, the public is invited to see the debut of the newly-created Emergency Operations Center (EOC) for the City of Waldo. The Gainesville Amateur Radio Society (GARS) has joined forces with Waldo City management to establish a room at Waldo City Square to serve residents with emergency communications, even when cell phones and the internet are non-functioning.
All over North America, Field Day simulates these conditions, emergency communications are practiced and the public is invited to come and talk on the radios.
Waldo City Manager Kim Worley welcomed the offer from GARS to do the labor and planning of the room and to set up the radios that will be used to gather and share information to help local officials assist citizens during a crisis.
"We have two Council members who are Amateur Radio operators. During Hurricane Irma, people set up here informally to relay messages, but now we will have an established EOC. The major storms in South Florida showed governments that when cell towers and the internet are down, important information is scarce," said Worley.
The furniture for the room was drawn from surplus and the radios are made available by GARS, "The Waldo EOC is being created through a collaboration of GARS volunteers and the City of Waldo," said Club Vice-President and Waldo Council Member Shannon Boal. "GARS members hope this EOC relationship can exemplify the spirit that drives volunteer fire departments to help the community."
Every June, more than 40,000 hams throughout North America set up temporary transmitting stations in public places to demonstrate ham radio's science, skill and service to our communities and our nation. It combines public service, emergency preparedness, community outreach and technical skills all in a single event. Field Day has been an annual event since 1933, and remains the most popular event in ham radio.
ARRL Field Day starts at 2 p.m. at the Waldo City Square, 14450 N.E. 148th Avenue and runs for 24 hours. Adults and youth are invited to come by on Saturday afternoon to join the Club's activities. For more information, go online to GARS.club.
# # #
Email cwalker@
alachuatoday.com
Add a comment
WALDO ‒ While enroute to a separate incident, Alachua County Fire Rescue Engine 40, which is based in Waldo, noticed a sudden, large column of black smoke rising just north of their location on U.S. Highway 301.
Engine 40 arrived at approximately 4:15 p.m. to find a two-vehicle T-bone style collision at the intersection of U.S. Highway 301 and Northeast County Road 225, just south of the Alachua/Bradford County Line.
Engine 40 simultaneously deployed a hose line as one of the vehicles was fully engulfed in flames, and also treated two patients with serious injuries. Both Patients were transported to the local trauma center. The accident is under investigation by the Florida Highway Patrol.
# # #
Email cwalker@
alachuatoday.com
Add a comment
TALLAHASSEE - On May 22, Florida angler, Dale Dew, caught the first pink-tagged bass of the Florida Fish and Wildlife Conservation Commission's (FWC) TrophyCatch 10-Tag Celebration. Dew will receive a $5,000 gift card to Bass Pro Shops and $1,000 to shop at AFTCO. This catch also means he has a chance to win an additional $10,000, which will be awarded at a ceremony this fall.
FWC biologists tagged this specific largemouth bass in February on Lake Griffin. Dew caught the fish near the same spot it was tagged, using a plastic worm. He successfully submitted his catch according to TrophyCatch rules.
Dew is originally from Antiqua and he and his family now live in central Florida. While he was not originally going fishing for the pink tag, he saw a sign about the promotion that day.
"It was the first time we heard about it, and we were like, 'Whoa what's this? We aren't going to catch it. We're two guys who can't fish!'" said Dale Dew, the first lucky angler to catch a pink-tagged largemouth bass. "We don't have all the nice equipment or a nice bass boat but we got lucky and caught it! So, it could be any ordinary person who catches it. You never know, it's crazy."
Nine more pink-tagged bass are swimming in other waterbodies across the state: Newnans Lake; Lake George; Lake Talquin; Lake Walk-in-Water; Tenoroc Fish Management Area; Lake Trafford; Lake Istokpoga; Lake Rousseau; and Johns Lake. Anglers have until the end of September to fish for these special, prized fish.
To celebrate Season 10 of the TrophyCatch program, biologists with the FWC tagged and released 10 largemouth bass with bright pink tags in 10 different locations across the state. Anglers should check the TrophyCatch website for rules and updates.
The TrophyCatch program rewards anglers who provide documentation of their catch and release of largemouth bass weighing 8 pounds or heavier in Florida. To be eligible for prizes, anglers are required to submit photos or videos of their catch to TrophyCatch.com, showing the entire fish and its weight on a scale, before releasing it back into the water. Participants are also automatically entered in a free boat drawing just for registering. FWC biologists use TrophyCatch data for bass research to make informed decisions about the management of Florida bass fisheries and to promote the catch and release of trophy bass. The associated TrophyCare program promotes best handling practices for trophy bass to ensure that each TrophyCatch bass is released alive.
For the latest news about the TrophyCatch 10-TAG Celebration subscribe to the program's topic email (select "TrophyCatch" under "Freshwater Fishing"). For more information about the TrophyCatch program or the 10-TAG Celebration, email KP Clements at Kp.Clements@MyFWC.com
# # #
Email editor@
alachuatoday.com
Add a comment
TALLAHASSEE, - Today, the Florida Department of Economic Opportunity (DEO) is encouraging businesses throughout the state to prepare for the 2022 Atlantic Hurricane Season, which begins June 1. DEO urges businesses to prepare for the upcoming hurricane season by visiting FloridaDisaster.biz, which provides business owners with resources to prepare for potential disasters, critical updates during a disaster, and post-disaster resources to help Florida's businesses recover and Floridians return to work.
During the Disaster Preparedness Sales Tax Holiday, which runs from Saturday, May 28 to Friday, June 10, business owners can also purchase some equipment to prepare their businesses for a disaster tax-free, including batteries, tarps and generators. A full list of eligible tax-free items is available here.
"Thanks to Governor DeSantis' strong leadership, Florida businesses have access to the resources they need to prepare for disasters and make a quick recovery following a disaster," said DEO Secretary Dane Eagle. "FloridaDisaster.biz enables businesses to make the best decisions for their employees and business operations during disaster events, and DEO encourages all businesses to utilize this valuable tool."
Taking the steps to build a business disaster continuity plan, as well as encouraging employees to create a family emergency plan, can reduce the financial and physical impact that a disaster can have on businesses.
For information about how to create a plan, what to include in a disaster kit, where to find storm updates, and more information, please visit the resources below:
FloridaDisaster.org

is maintained by the Division of Emergency Management, with resources and information about what businesses should do during and after a disaster.

FloridaDisaster.biz is a partnership between DEO and the Florida Division of Emergency Management that provides a hub for businesses before, during, and after emergencies.
# # #
email editor@
alachuatoday.com
Add a comment
GAINESVILLE – The Cade Museum for Creativity and Invention invites applications for its 13th Annual Cade Prize for Innovation. Inventors and entrepreneurs in Florida, Georgia and Alabama may apply June 1 – August 1, 2022.
"The Cade Prize for Innovation supports an ecosystem of invention throughout the Southeast," said Richard Miles, Cade Prize Committee Chair. "It rewards early-stage ideas with the promise to change the world and fuel billion-dollar economies."
This year's Cade Prize is one of the largest cash prize competitions for innovation in Florida, awarding $64,000: $34,000 for first place, $13,000 for second place, $8,000 for third place, $5,000 for fourth place, $3,000 for fifth place and $1,000 for the People's Choice. Each winner also receives $2,000 of in-kind legal services.
Designed to help early-stage inventors move beyond invention and into the marketplace, the Cade Prize provides capital to help secure patents, licensing, manufacturing, distribution and marketing.
The Cade Prize awards candidates whose work addresses critical issues impacting the Southeast: Agriculture/Environment, Health Care/Biomedicine, IT/Technology, Energy and a Wild Card category. Applicants do not need to have a working prototype.
Since 2010, hundreds of inventors with groundbreaking inventions have applied for the coveted prize. Some have achieved great success. "Winning the Cade Prize helped take us from an invention to a sustained business," said 2010 Cade Prize winner, Ethan Fieldman, co-founder of Tutor Matching Service.
Fieldman and his team developed Tutor Matching Service, a website and Facebook application matching college students with educators from around the world. "Winning the Cade Prize validated our proof of concept, led to industry-wide support and an explosion of sales," he said. After many universities partnered with the company, it attracted a multi-million dollar investment from several venture capitalists to expand its offering to an app. In 2021, Fieldman sold the business to the Carlyle Group and enjoys staying connected with the Cade Museum team.
To be eligible, individuals or companies may have no more than $500,00 in outside investment such as funding from investors in exchange for stock or convertible notes. R1 research universities in Alabama, Georgia and Florida are invited to nominate one entry for automatic inclusion to the first round of judging. Applications may be submitted virtually at cadeprize.awardsplatform.com with a $55 application fee.
The first round of judging, to determine the 21 Fibonacci Finalists - named after the 11th century Italian mathematician who created the building blocks of Western mathematics – is August 15, 2022. The Fibonacci Finalists are invited to the Cade Museum in Gainesville, Florida for a public Q & A about their inventions on September 8, 2022. The Cade Prize Awards Ceremony takes place at the Cade Museum for Creativity and Invention on September 29, 2022.
This year's Cade Prize is sponsored by Scott R. MacKenzie, Florida Trend, Modern Luxury, James Moore Certified Public Accountants and Consultants, Community Foundation of North Central Florida, and Saliwanchik, Lloyd & Eisenschenk law firm. To learn more about the Cade Prize, visit cademuseum.org/cadeprize.
# # #
Email editor@
alachuatoday.com
Add a comment
ALACHUA COUNTY – The Alachua County Tax Collector's office has been awarded the 2022 Governor's Sterling Award for performance excellence in management and operations.
The Sterling award is presented annually to organizations and businesses that meet or exceed the Sterling/Baldrige National Criteria for Performance Excellence – a framework for achieving and sustaining organizational performance excellence and efficiency. The Tax Collector's office is the only organization in the state of Florida receiving the prestigious award this year.
The award follows a rigorous assessment process based on criteria from seven categories:  leadership; strategic planning; customer focus; measurement analysis, and knowledge management; workforce focus; operations; and results.
The Sterling Council's panel of judges consists of six judges that are nationally and internationally recognized experts on organizational performance excellence in the Sterling/Baldridge Management System. Throughout the last four years, the Alachua County Tax Collector's office boasts high performance ratings exceeding their comparative peer groups.
"We are an organization focused on continual improvement with the goal of mastering all aspects of organizational efficiency. This award shows the citizens of Alachua County our office is committed to excellence and is achieving great success," said Alachua County Tax Collector John Power. "I respect and admire every member of our team and thank them for their dedication and hard work. Receiving this award from the Sterling Council is an honor for our team and the entire community."
The Alachua County Tax Collector's office acts as an agent for multiple local and state agencies, providing a wide range of services to the public. Total collections are approximately $390 million annually in taxes and fees, which are distributed among 25 taxing authorities. The Tax Collector also provides services for Motor Vehicle titles and registrations, Driver Licenses including road tests, Concealed Weapons licenses, and Birth Certificates.
# # #
Email editor@
alachuatoday.com
Add a comment
TALLAHASSEE – With the 2022 Hurricane Season quickly approaching, Chief Financial Officer (CFO) Jimmy Patronis is urging Floridians to use the
2022 Disaster Preparedness Sales Tax Holiday
to save money on hurricane supplies. Beginning this Saturday, consumers will be able to purchase much needed hurricane-preparation supplies tax-free. This 14-day tax holiday allows Floridians to prepare for hurricane season while saving money on
disaster preparedness items
such as flashlights under $40, batteries less than $50, tarps under $100, generators less than $1,000, and more.
CFO Jimmy Patronis said, "The 2022 Disaster Preparedness Sales Tax Holiday starts this weekend and now is the time to prepare for what is predicted to be a
busy hurricane season
. I am encouraging Floridians to take advantage of the special savings between May 28th – June 10th on emergency supplies, such as batteries, flashlights, generators, items for your pets, and so much more. There is nothing more important than having a disaster plan in place to protect you, your family, and your home. As we've seen before, hurricanes can intensify and develop fast so don't wait until it's too late. Prepare now to keep your family safe during storms while saving money in the process."
More information and a full list of tax-free disaster preparedness items can be found
here
.
CFO Patronis' disaster preparedness website,
Prepare Florida
, contains a host of resources to protect your home and help you insure, secure, and recover in the event of a storm. Visit
PrepareFL.com
for more information.
# # #
Email editor@
alachuatoday.com
Add a comment
Tallahassee, Fla. – On May 19, 2022, the Florida Department of Agriculture and Consumer Services (FDACS) Office of Agricultural Law Enforcement (OALE) arrested Terrance Jamahl Allen of Wyoming, Michigan after approximately 1,900 pounds of cannabis was found in his vehicle following his failure to enter and submit for inspection at an Agricultural Interdiction Station off Interstate 10 in Suwannee County.
OALE officers stopped Terrance Jamahl Allen of Wyoming, Michigan, for failing to enter Agricultural Interdiction Station 6A and submit for inspection. Allen, driving a rented six-wheel U-Haul truck, was found to be transporting a large amount of cannabis (64 boxes for a total weight of 1907.8 lbs). Allen was booked into the Suwannee County Jail on the following charges with bond set at $1,037,000:
One count FS 893.135.1a Trafficking cannabis over 25 lbs.; Felony
One count FS 322.212 Possession of Fictitious Identification; Felony
One count FS 322.212.1a Possess or Display Fictitious Identification; Felony
One count FS 570.15 Failure to Stop for Agricultural Inspection; Misdemeanor
One count FS 843.02 Resisting Arrest Without Violence; Misdemeanor
# # #
Email editor@
alachuatoday.com
Add a comment
May is Mental Health Awareness Month. As a volunteer and advocate with the American Foundation for Suicide Prevention, this month I am asking everyone to join us and demand #MoreForMentalHealth.
I am doing more by calling on my legislators at the federal and state levels to support legislation that will fund the implementation of 988 and the suicide and mental health crisis system across our nation, particularly for those in underserved communities.
Currently, the National Suicide Prevention Lifeline is available at 1-800-273-8255 and de-escalates the crises of tens of thousands of callers each day. On July 16, those in distress and those that support them will be able to reach the Lifeline through a simple 3-digit number: 988.
By making the Lifeline more accessible through this shorter number, calls, texts, and chats to the Lifeline's network of crisis call centers are expected to increase. It is vital that the federal government work with states to ensure callers in distress will have: 1) someone to call, 2) someone to come help, and 3) somewhere safe to go.
We must act NOW to secure funding to equip call centers and community crisis response services throughout the country with the staff and resources to respond to everyone in crisis.
Join me this month in urging our federal and state public officials to do #MoreForMentalHealth. You can start by visiting moreformentalhealth.org.
Together, we can help #StopSuicide.
Peggy Portwine
Alachua, Florida
Add a comment
"I say to you today, my friends, though, even though we face the difficulties of today and tomorrow, I still have a dream. It is a dream deeply rooted in the American dream. I have a dream that one day this nation will rise up, live out the true meaning of its creed: 'We hold these truths to be self-evident, that all men are created equal.'" These words are as moving today as when first spoken by Dr. Martin Luther King, Jr., the passionate and influential civil rights leader who stood as a "pillar of hope and a model of grace" in his fight towards equality for all.
On January 17, we will reflect on the life and legacy of Dr. King, who, with his brave supporters, stood in strong opposition to racial discrimination, as well as the wrongful and unequal treatment of people who differed in national origin and religious beliefs.
The State of Florida continues to carry Dr. King's legacy forward, committed to ending discrimination and ensuring all within our state have fair and equal access to employment and housing - because every person deserves to live the American Dream. The Florida Commission on Human Relations (FCHR) was established in 1969 to enforce the Florida Civil Rights Act and address discrimination through education, outreach, and partnership. Annually, the FCHR recognizes and honors Floridians who advance civil rights throughout the state in the Florida Civil Rights Hall of Fame.
As we take this time to honor Dr. King, let us consider how we can improve our own communities. Everyone should have the opportunity to live the American Dream. Dr. King paved the way for our society to embrace equality, and it is our job as Americans and Floridians to ensure the civil rights of all people.
Angela Primiano, Vice-Chair
Florida Commission on Human Relations
# # #
Email editor@
alachuatoday.com
Add a comment
Floridians,
This week, I announced the new Mental Health Care Service webpage on the Department of Financial Services (DFS) website, which aims to provide resources and assistance to mental health services for consumers. This past legislative session, HB 701 was signed by Governor DeSantis and establishes new communication duties for health insurers and HMOs and creates reporting requirements for DFS.
I'm proud to provide Floridians with resources they need to seek vital treatment so they can live a healthier life. As we've seen throughout the pandemic, mental health challenges are on the rise nationwide, especially within our first responder and front-line healthcare communities. Thank you to Governor Ron DeSantis, First Lady Casey DeSantis and the Florida Legislature for stressing the importance of mental health resources in our communities.
On Tuesday, I recognized, October 12th, as National Savings Day and urged Floridians to make saving a priority to secure their financial well-being. Saving is the cornerstone of a strong financial foundation. Setting money aside each month allows families to handle unexpected costs or prepare for future expenses, like college tuition. As your CFO, I remain focused on ensuring all Floridians have the tools they need to make their hard-earned money work for them. For information about financial literacy programs available through the Department, please visit Your Money Matters, which is a one-stop shop for tips and resources to help Floridians manage their finances wisely.
Lastly, in recognition of National Cybersecurity Awareness Month, I encouraged Floridians to 'Be Cyber Smart' and raised awareness in an effort to stay safe and secure online. Recently, officials are warning consumers of a new scam where fraudsters are creating fake Google Voice accounts to scam people without being detected. Scammers are always searching for new ways to trick their next victim and using fake Google Voice accounts is their latest ploy. I encourage all individuals and businesses to take action today to 'Be Cyber Smart' and learn how to protect your identity online to ensure you don't fall victim. Learn about the latest scams and report signs of fraud immediately at FraudFreeFlorida.com
Jimmy Patrons
State of Florida CFO
Add a comment
With Memorial Day behind us and Independence Day on the horizon, I'm happy to report that our state parks have never been more popular.
Our beaches – two of which were recently named among the 10 best in America by beach guru Dr. Beach – and our springs have attracted a record number of visitors, and we expect that trend to continue in the weeks and months ahead.
Not only that, but our campsites are filling up too as more people discover the joys of camping and RVing.
As it turns out, now is a great time to plan an overnight stay. June is National Camping Month, and the Florida Park Service has just launched a new reservation system that provides our visitors with quicker, easier access to their favorite parks.
The new system shows clearly which parks and sites are available for camping and provides online users with a streamlined process for making reservations. Additionally, campers can now reserve same-day accommodations, which is something that we've been wanting to implement for a long time.
The changes will also be apparent at each park's ranger station, as we've updated our point-of-sale system to be more modernized and, most importantly, faster. That means less time at the park gates and more time inside the park.
You might also notice welcome additions such as the ability to be notified when a site becomes available. And, in the future, we'll be looking to add expanded reservation capabilities for Florida residents.
When thinking about your favorite parks, you might remember an unforgettable paddling adventure or boat tour. But take a moment to consider the park operations needed to offer our visitors the best experiences possible.
Food sales, camp stores, kayak rentals, ferries and trams are services that we could not provide if not for a specially selected group of businesses – many of them owned locally. These companies and their employees are a part of our park community, and they're just as committed as regular park staff to making your visit safe and enjoyable.
The business that helps us with reservations is just one of our partners that help make 800,000 acres, 30 springs and 100 miles of beaches special places to visit.
Eric Draper
Director, Florida State Parks
Add a comment
World Elder Abuse Awareness Day is on June 15. On this day, and throughout the month, communities, seniors, caregivers, governments, organizations, and the private sector unite to prevent the mistreatment of and violence against older people.
Social Security imposter scams are widespread across the United States. Scammers use sophisticated tactics to deceive you into providing sensitive information or money. They target everyone – even the elderly – and their tactics continue to evolve.
Most recently, Social Security's Office of the Inspector General (OIG) has received reports of phone scammers creating fake versions of the identification badges most Federal employees use to gain access to Federal buildings. The scammers may text or email photos of the fake badges to convince potential victims of their legitimacy. These badges use government symbols, words, and even names and photos of real people, which are available on government websites or through internet searches.
If you receive a suspicious letter, text, email, or call, hang up or do not respond. You should know how to identify when it's really Social Security. We will NEVER:
Text or email images of an employee's official government identification.
Suspend your Social Security number.
Threaten you with arrest or other legal action unless you immediately pay a fine or fee.
Require payment by retail gift card, wire transfer, internet currency, or cash by mail.
Promise a benefit increase or other assistance in exchange for payment.
Send official letters or reports containing your personal information via email.
We only send text messages if you have opted in to receive texts from us and only in limited situations, including the following:
When you have subscribed to receive updates and notifications by text.
As part of our enhanced security when accessing your personal my Social Security account.
If you owe money to us, we will mail you a letter with payment options and appeal rights.
We encourage you to report suspected Social Security imposter scams — and other Social Security fraud — to the OIG website at oig.ssa.gov. You may read our previous Social Security fraud advisories at oig.ssa.gov/newsroom/news-release. Please share this information with your friends and family to help spread awareness about Social Security imposter scams.
# # #
Email editor@
alachuatoday.com
Add a comment
The first drug developed to treat alcohol use disorder (AUD), the modern term for alcoholism, was disulfiram (Antabuse). Today disulfiram is still used, but as a second line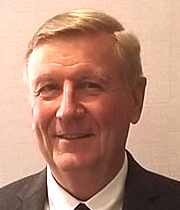 drug behind acamprosate (Campral) and naltrexone (Revia, Vivitrol). Disulfiram works by blocking the enzymatic breakdown of alcohol and allowing a metabolite to build up in the blood, producing very unpleasant effects. People taking disulfiram will be deterred from ingesting alcohol because they know they will become very ill. The drug is used as an aid to help alcoholics overcome their cravings and addiction.
Disulfiram (a compound that contains sulfur) was first synthesized in 1881 as an industrial chemical, and in the early 1900s was introduced in the manufacturing of rubber. Adding sulfur in rubber manufacturing produces varying degrees of hardness in the final rubber compound.
During the late 1930s sulfur compounds, including disulfiram, were being investigated because of the antimicrobial effects of drugs containing sulfur, and the search was intense. Two scientists at the Danish firm of Medicinalco, Erik Jacobson and Jens Hald, began investigating disulfiram for treatment of intestinal parasites. This company had a group of employees called the "Death Battalion" who would experiment on themselves.
During this phase of testing the drug on themselves, they discovered they became ill after ingesting alcohol. This discovery was made in 1945, but a few years later disulfiram was considered to be used in the treatment of alcoholism as an aversive-reaction drug therapy. Jacobson and Hald's work was finally published in 1948 and disulfiram was approved by the FDA in 1951.
The discovery of disulfiram led to a renewed interest in the metabolism of alcohol in the body. It was known alcohol was metabolized in the liver and broken down to acetaldehyde then to acetic acid and carbon dioxide by unknown enzymes. In 1950 it was discovered that disulfiram blocked the action of the enzyme that converts acetaldehyde, thus causing an accumulation of acetaldehyde in the bloodstream, which is the cause of the unpleasant effects.
Effects that occur when disulfiram is taken with alcohol include flushing, sweating, nausea and vomiting, chest pain, shortness of breath, and lightheadedness. One should not take disulfiram within 12 hours of alcohol ingestion or 14 days from the last dose of the drug. In addition, products that contain alcohol such as aftershave, cologne, perfume, antiperspirant, and mouthwash can produce unpleasant reactions for people taking Antabuse. Other products to avoid are paint thinners, solvents, and stains, along with dyes, resins and waxes, because even small amounts of alcohol absorbed through the skin can produce the effects.
Other drugs can produce adverse reactions, commonly called the "antabuse-like reaction." The most notable of these drugs are metronidazole (Flagyl, an antibiotic), griseofulvin (an antifungal), and some cephalosporin antibiotics. If a drug is known to have this side effect, it should be pointed out to the patient by the prescriber and the pharmacist. Always read the drug information given to you when starting a new medication that tells you about side effects that may occur and how to avoid them.
Substance abuse of any kind is not good, but alcohol abuse has been especially devastating to society, families, and individuals because of the convenient availability, relative inexpensiveness, and its association with festivities. In addition, the abuse of alcohol leads to lack of inhibitions and unpredictable behaviors, which are many times violent and destructive. When people take disulfiram, they are acknowledging their problem, and they know that very unpleasant reactions will occur if alcohol is consumed, thus it helps to deter the first drink.
The history of disulfiram is still being written. Currently, it is being studied to treat certain cancers, parasitic infections, HIV, and Covid-19.
Stay informed and stay healthy.
* * *
William Garst is a consultant pharmacist who resides in Alachua, Florida. He received his B.S. in Pharmacy from Auburn University in 1975. He earned a master's degree in Public Health in 1988 from the University of South Florida and a Master's in Pharmacy from UF in 2001. In 2007, he received his Doctor of Pharmacy from the University of Colorado. Dr. Garst is a member of many national, state, and local professional associations. He serves on the Alachua County Health Care Advisory Board and stays active as a relief pharmacist. In 2016, he retired from the VA. Dr. Garst enjoys golf, reading (especially history), and family. He writes a blog called The Pharmacy Newsletter (https://thepharmacynewsletter.com/). William Garst can be contacted at communitypharmac
ynewsletter@gmail.com.
# # #
Email editor@
alachuatoday.com
Add a comment