ALACHUA ‒ The City of Alachua has been awarded the Florida League of Cities (FLC) Hometown Health Award that recognizes health members that meet the nine best practice standards for employee health promotion.
The FLC is government sector lobbying association and is a member of the National League of Cities (NLC), which is a advocacy organization that represents the country's 19,495 cities, towns, and villages along with 49 state municipal leagues. In Florida there are 411 participating municipalities. The FLC lobbies on both a state legislature and federal congressional level for programs and education that help cities improve their local government and living conditions of the towns' residents.
The FLC recognition included "the City of Alachua has not only achieved great participation in Hometown Health, but has also demonstrated a true commitment to employee well-being. Employers play such a vital role in creating a workplace that supports a healthy environment and health conscious culture."
FLC Health Account Executive Lindsey Larson presented the award to the City Commission at the Sept. 14, 2020 Commission meeting. She noted the City's accomplishments in safety training in all areas of city operations, special reviews and training by outside consultants, health screening and the City's support by contributing 50 percent toward health club memberships for employees.
The City maintains a variety of wellness incentive programs throughout the year. Most recently, a step challenge to encourage more active behaviors, was completed with great success. Participants electronically recorded walking step numbers for five straight weeks. The total number of steps recorded was a staggering 8,281,168, which is the equivalent of 3,845 miles. This is just one example of the programs administered by the City that promote a healthy and safe workforce. The award specifically recognized the efforts of the Compliance and Risk Management Department under the direction of Grafton (Cap) Wilson. Larson also cited the efforts of Compliance and Risk Management Coordinator Anne Marie DiRocco, Human Resource Manager Donna Meyers, and Lisa Freeman from the Human Resources Department and Robert Purdy, Safety Specialist for the City.
The Alachua City Commission has issued a proclamation commemorating Constitution Week. The Constitutional Convention Public Law 915 guarantees the issuing of a proclamation each year by the President of the United States designating Sept. 17 – 23 to be Constitution Week to celebrate and commemorate the drafting of the Constitution. At the Sept. 14 meeting the City Commission presented Kay Hall, Regent for the Gainesville Chapter of the National Society Daughters of the American Revolution, with a proclamation announcing the recognition of Constitution Week.
In other business, the Commission turned their attention to financial matters and infrastructure. During the month of August 2020, the city manager presented the City Commission with the proposed FY 2020-21 budget by major fund types. The tentative budgets presented, at that time, totaled $40,644,612, which is $12,049,821 less than the FY 2019-20 amended budget of $52,694,433. The General Fund tentative budget is based on a tax rate of 5.3900 mills. This tentative millage rate is 4.83 percent more than the rolled-back rate of 5.1416 mills.
A final public hearing on these matters will be held at the Sept. 28, 2020 Commission meeting at 6 p.m. in Alachua City Hall, James A. Lewis Commission Chambers. The public is invited to add input at the meeting.
The Commission approved a bid for the City's Roadway Improvements Project. On Aug. 5, 2020, the City solicited formal bids from qualified vendors to furnish all necessary equipment, supervision, labor, materials and incidentals to complete the City of Alachua FY 2020 Roadway Improvements Project. The City received seven bids. V.E. Whitehurst & Sons, Inc. was the lowest bidder with a Base Bid of $137,445 and an Alternate 1 bid of $61,755, for a total of $199,200. The Commission approved the bid with the stipulation that it cannot exceed $250,000.
The last order of business at the meeting was to approve state funding for the City's portion of Alachua County CARES Act Plan. The State of Florida Division of Emergency Management allocated $46.9 million in Federal CARES Act funding to Alachua County. Subsequently, on July 7, 2020, the County approved the Alachua County CARES Act Plan. The Alachua County CARES Act Plan, as amended on Aug. 3, 2020, designates $159,000 to the City of Alachua for COVID-19 response related expenses. The award will be used for personal protective equipment (PPE) and medical supplies, disinfecting public areas and facilities, quarantining health and public safety personnel, preparing public buildings for customers, homeless care, equipping public employees to telework and food delivery to housebound and elderly residents.
# # #
Email rcarson@
alachuatoday.com
Add a comment
ALACHUA COUNTY ‒ Florida's Elder Options SHINE (Serving Health Insurance Needs of Elders) program provides free, unbiased Medicare counseling and virtual Medicare classes to assist beneficiaries, families and caregivers.
Topics include: Medicare 101 (English & Spanish), Medicare Financial Assistance, Medicare Prescription Drug Coverage, Medicare Part C - Medicare Advantage Plans, Medicare & COVID-19, Navigating Medicare.gov, SHINE & Preparing for Open Enrollment, and Be Scam Smart (English & Spanish).
To speak with a counselor or join in one of the classes: call 1-800-963-5337; visit www.floridashine.org for class dates and times; email shine@agingresources.org to receive your invitation to register.
Elder Options is a non-profit agency that administers funds from the Florida Department of Elder Affairs for senior services in a 16-county area (Alachua, Bradford, Citrus, Columbia, Dixie, Gilchrist, Hamilton, Hernando, Lafayette, Lake, Levy, Marion, Putnam, Sumter, Suwannee and Union counties). Elder Options, mandated by the Federal Older Americans Act, exists to promote the independence, dignity, health, and well-being of elder citizens; to plan, fund and administer a coordinated continuum of services; and to advocate for the needs of older Americans.
# # #
Email editor@
alachuatoday.com
Add a comment
NEWBERRY ‒ The City of Newberry conducted a public hearing to set a tentative rate of taxation on real and personal property and to determine the annual ad valorem taxes for the City for the 2020-21 fiscal year.
Newberry had conducted five budget workshops to discuss the budgets. Although time was allowed for public comment, no comments were offered by the public during this hearing.
The tentative millage rate of 5.9999 was announced by Director of Finance and Administration Dallas Lee along with a roll back rate of 5.8930. Lee said the percentage change of millage from the roll back rate is a 1.81 percent increase.
"The Commission approved a preliminary millage rate of 6.4501 on July 24. The tentative millage rate proposed is 5.9999, which is 1.81 percent more than the roll-back rate of 5.8930," said Lee.
The City Commission cannot adopt a final millage rate higher than the tentative rate adopted. A millage rate higher than the rolled back rate will result in a Notice of Tax Increase, explained Lee.
City Manager Mike New said there was a $15,000 surplus available. He suggested that Commissioners could choose to save the surplus funds, put the money toward capital improvements or put the funds toward increased merit funds for employees, which would likely increase budgeted merit increases from 2.5 percent to 3.5 percent.
Following discussion, it was unanimously decided to direct the funds toward merit increases and allow the city manager to determine how those funds would be fairly expended.
The tentative millage rate was unanimously approved. A final hearing is scheduled for Sept. 28 at 7 p.m.
# # #
Email cwalker@
alachuatoday.com
Add a comment
NEWBERRY ‒ The Newberry City Commission has tentatively approved an increase in electric utility service rates. Commissioners conducted a legislative public hearing on first reading of an ordinance to amend and revise sections of the City's Code of Ordinances.
During the five budget workshops held by Newberry, rate changes were proposed to modify electric rate charges. The changes were authorized by Commissioners at that time and were presented and approved during the Sept. 14 public hearing.
Director of Finance and Administration Dallas Lee presented Ordinance No. 2020-24 and reminded the Commissioners that the City establishes electric rates to generate revenue that will meet its operating expenses. Each year staff members evaluate utility rates at budget time to determine whether they need adjusting.
"Staff proposes an increase in its water and wastewater rates to ensure the funds operate in a self-sustaining manner," Lee said.
"Residential electric rates were adjusted by 1.00 percent on the customer charge, for an average residential impact of $1 per month. Non-residential rates are proposed to be adjusted in a similar fashion," said Lee.
Lee pointed out that even after the proposed rate changes the City will still offer competitive rates when compared to other utilities.
A second and final reading of the proposed increases will take place at the Sept. 28 Commission meeting.
# # #
Email cwalker@
alachuatoday.com
Add a comment
NEWBERRY ‒ The City of Newberry is contracting with Perry Roofing Contractors for $26,500 to replace the Newberry Fire Station bay roof. The decision was made during the Sept. 14 Commission meeting. Commissioners also authorized the city manager to approve change orders not to exceed 15 percent of the contract amount.
"The bay roof replacement project was programmed in the City's Capital Improvement budget for replacement due to the condition of the existing flat roof and leaks in the roofing system," said Director of Utilities and Public Works Jamie Jones during his overview of the project.
Three bids were received for replacement of a flat roof replacement system. Bids were received by Perry Roofing Contractors, Professional Roofing Systems and Advanced Roofing. While all three were considered responsible and responsive to the request for proposals, Perry Roofing came in with the lowest bid amount.
Their bid price was based on a Thermoplastic Polyolefin (TPO) roof system. Thermoplastic Polyolefin is a single-ply roofing membrane constructed of a single layer of synthetics and reinforcing scrim.
Jones contacted Perry Roofing and was provided additional pricing for tearing off the existing roof system and insulation down to the steel deck in lieu of recovery for an additional $5,000 over their original $20,000 price. Installation of 100 linear feet of TPO walkway protection pads for $1,500 was also discussed.
"Based on discussions with the contractor and the City Building Department, both of these options were recommended to be included in Perry Construction's scope of work," said Jones and all were approved.
# # #
Email cwalker@
alachuatoday.com
Add a comment
HIGH SPRINGS ‒ Heavy rains may be contributing to people and pets recently falling into sinkholes in the High Springs area. High Springs Fire Department (HSFD) Public Information Officer Kevin Mangan reported that just before 2 a.m. on Sunday, Sept. 13, three local fire departments and a police department were dispatched to a wooded area off of Poe Springs Road to help rescue a couple trapped in a sinkhole.
HSFD, High Springs Police Department (HSPD), Alachua County Fire Rescue (ACFR) and Newberry Fire Rescue (NFR) were involved in the rescue attempt of the couple who had driven their ATV into a water-filled 40-foot deep sinkhole. Upon arrival, HSFD crews found the two victims trapped in the sinkhole.
"The couple was riding their ATV through the dark woods when their vehicle struck a sloped area on the ground, plummeting them into the sinkhole," said Mangan. "The victims had to swim to the surface to await rescue," he said. Luckily, another couple was with the two individuals and reportedly they were the ones who called 911 for assistance.
A single rescuer repelled down the sinkhole and removed each person one at a time using specialized technical rescue tools. The couple suffered only minor injuries and were not transported for further medical attention.
According to reports, the sinkhole is located in the wooded area roughly across from the industrial park, about a half of a mile off of the road.
In another incident that occurred at 6:35 a.m., Monday, Sept. 14, High Springs and Alachua County Firefighters were dispatched to 22210 N.W. 188th Street to rescue a dog reportedly stuck in another sinkhole. Upon arrival, HSFD Engine 29 crew found a dog trapped in a sinkhole roughly 40 feet deep. According to reports, the sink had been a stable depression on the property for the last several days before finally giving way.
Assisting with the rescue was Alachua County Fire Rescue's technical rescue unit, Squad 23.
Authorities report that "A methodical preparation process led to ACFR Lt. Brian Ferguson, using an extension ladder and rope system, to descend into the sinkhole to rescue the dog. Once at the bottom, Lt. Ferguson found a frightened, but thankful pup. The dog was successfully removed from the sinkhole uninjured."
This is the second technical rescue in a sinkhole in as many days in High Springs. While sinks are common in this area, both fire departments warn that the extended periods of rain seen recently may cause further sinkholes to open or deepen.
# # #
Email cwalker@
alachuatoday.com
Add a comment
TALLAHASSEE — Today, Governor Ron DeSantis announced $50 million for more than 20 statewide springs restoration projects to aid the recovery and provide additional protection for Florida's springs. These projects work in concert with increased monitoring, enforcement, and other measures to ensure compliance with best management practices implemented under the Governor's leadership to improve water quality across the state.
"Florida's springs are integral to both our economy and environment," said Governor DeSantis. "Our state is home to more large springs than any other state in the nation and they serve as a fun source of recreation for our residents and visitors to enjoy. The projects announced today continue our mission to restore and protect our water quality throughout Florida."
"Thanks to Governor DeSantis' leadership, DEP is engaged in a broad suite of water quality improvement efforts across the state," said DEP Secretary Noah Valenstein. "Of particular importance to the state are those projects tied to springs restoration. This diverse selection of projects will be complemented and enhanced by Department initiatives to increase facility inspections, water quality monitoring, and enforcement."
"Florida's springs are among our most precious water resources," said Chief Science Officer Dr. Tom Frazer. "They reflect the quality of our drinking water and nourish some of the most iconic surface waters in the state. The projects announced by Governor DeSantis today are intended to increase spring flows and improve water quality so that these springs systems and the resources that they support can be accessed and enjoyed by generations to come."
Springs provide a window into Florida's vast groundwater system and are a barometer of the condition of the state's primary source of drinking water. DEP and four Florida water management districts have identified a broad suite of projects that include land acquisition, septic to sewer conversion, and water quality improvement efforts, intended to increase aquifer recharge, improve spring flow, and protect downstream habitats all the way to the coast.
Many of the projects will benefit ongoing restoration efforts in springsheds. These restoration efforts reflect a collaborative effort with the department, water management districts, community leaders and local stakeholders. The contributions and cooperation of these agencies and individuals have been crucial throughout the development process. Combining and leveraging resources from various agencies across Florida allows for a more efficient and comprehensive restoration effort.
The more than 20 statewide springs projects include:
Northwest Florida Water Management District:
$1.1 million to extend central sewer service to the Tara Estates neighborhood located north of Marianna, including abandoning septic tanks proximate to the Chipola River.
"We are so excited to help carry forward Governor DeSantis and DEP's unparalleled commitment to the long-term improvement and protection of Florida's priceless springs and other water resources," said Brett Cyphers, Executive Director of the Northwest Florida Water Management District. "The district, like the governor, is focused on tangible solutions and we are grateful for the opportunity to help deliver results."
Southwest Florida Water Management District:
A total of more than $8.3 million for projects in Marion County that will help protect Rainbow Springs, including Burkitt Road Septic to Sewer, Northwest Regional Wastewater Treatment Plant Expansion, Oak Bend I-75 Water Quality Improvement and the 180th Avenue Package Plant Abatement.
"Improving our five first-magnitude springs is a top priority for our District," said Brian Armstrong, Executive Director of the Southwest Florida Water Management District. "Thanks to the ongoing financial support from the Governor, the Legislature and DEP for springs restoration, we are launching a new initiative to fund septic to sewer conversion projects that will reduce nutrients and improve the health of our springs."
St. Johns River Water Management District
$1.1 million for the Apopka West Reuse Storage Facility and Reclaimed Water Extension projectthat will provide nearly 3.48 million gallons per day of reclaimed water, benefiting Wekiwa and Rock springs.
"Protecting Florida's springs is among our state's highest environmental priorities," said Dr. Ann Shortelle, Executive Director of the St. Johns River Water Management District. "The Governor's increased focus is providing historic levels of funding to bolster district and local funds and enhancing our joint environmental initiatives. We are also grateful for FDEP's commitment to helping us fund projects improving the health of Florida's springs and their ecosystems."
Suwannee River Water Management District
A total of more than $2.3 million for the acquisition of more than 3,600 acres of land to protect springs in Columbia County Grasslands (Ichetucknee Springs), Devil's Ear Springs Recharge (Ginnie Springs Group), Santa Fe Springs and Sawdust Spring (Sawdust and Devil's Ear springs). The acquisition of these lands will help improve aquifer recharge potential, enhance recreational opportunities and protect native species.
"As Florida's Springs Heartland, it is critical for us to focus on the health of our springs and connect with our community partners to accomplish that effort. Funding these projects will help protect and restore our natural systems," said Hugh Thomas, Executive Director of the Suwannee River Water Management District. "Thank you to Governor DeSantis, the Legislature and Florida Department of Environmental Protection for leading this initiative to protect our water resources."
# # #
Email editor@
alachuatoday.com
Add a comment
TALLAHASSEE ‒ The Florida Department of Elder Affairs' (DOEA) Serving Health Insurance Needs of the Elderly (SHINE) Program has received multiple reports of Medicare phone scams involving Durable Medical Equipment (DME). The Social Security Act prohibits suppliers of DME from making unsolicited telephone calls to people on Medicare. The reports indicate people have not only received unwanted sales calls, but other people have received unordered supplies including back braces. One case involves a person receiving twenty different items from five different companies.
People on Medicare should be aware that DME sent by a supplier needs to be prescribed by their doctor. According to the Centers for Medicare and Medicaid Services (CMS), fraudulent telemarketing and DME supplies contribute to the estimated $60 billion in fraudulent Medicare payments each year. To help put a stop to unsolicited calls and unordered supplies, you may consider the following actions:
If you receive a call that pressures you to buy medical equipment you don't want or need, simply HANG UP.
If you receive items in the mail you didn't order, refuse the delivery or send them back and report it to your local SHINE Senior Medicare Patrol Office at 1-800-963-5337.
With your help, we can stop Medicare fraud one case at a time.
SHINE is a program of the Florida Department of Elder Affairs and is operated locally through Elder Options. Senior Medicare Patrols (SMPs) empower and assist Medicare beneficiaries, their families, and caregivers to prevent, detect, and report heath care fraud, errors, and abuse through outreach, counseling, and education. To receive help from SHINE, please arrange to speak with a trained SHINE counselor at 1-800-96-ELDER (1-800-963-5337). For a listing of SHINE counseling sites and enrollment events, please visit www.floridashine.org.
# # #
Email editor@
alachuatoday.com
Add a comment
GAINESVILLE ‒ As slow-moving Hurricane Sally approached the Gulf Coast – eventually making landfall as a category 2 storm near Gulf Shores, Alabama, early Wednesday morning – its bands enveloped most of the Florida Panhandle.
But like the rest of the state, the Panhandle is more than its tourist-attracting beaches. The seasonal crops, livestock and aquaculture products produced in the region are valued at approximately $400 million and directly support over 8,000 jobs, and that's not including related economic contributions in supporting industries.
The affected counties represent major producers of several agricultural products. This includes, per 2018 data from the Florida Department of Agriculture and Consumer Services, approximately 100,000 acres each of peanuts, cotton and hay; around 10,000 acres of corn; nearly 4,000 acres of horse farms; plus other commodities like aquaculture fish and shellfish. To capture the full impact on the damages to these commodities from Hurricane Sally, the UF/IFAS Economic Impact Analysis Program is preparing to conduct an assessment of the damages.
"These types of climate-related disasters are the most destructive to agriculture," said Christa Court, director of the program and an assistant professor in the UF/IFAS food and resource economics department. "When we do our assessments, we're really looking to capture the acute, short-term impacts, like losses of seasonal crops that were in the field when the storm hit, but we know that other impacts will appear in the long-term."
The assessment surveys, completed via an online survey tool or paper survey by local Florida Cooperative Extension agents or producers themselves, aim to capture impacts to sales revenues for the wide variety of industries covered. Even ancillary components of operations can be affected, although Court adds that these will not necessarily be captured quantitatively within the survey.
"As examples, the area has grazing or pasture land that the USDA had classified as 'in excellent condition' in recent crop progress reports, as well as significant timber resources," Court said. "Further along the supply chain, there is also food or crop processing in the area, such as timber mills, cotton gins, etc., that might be shut down due to flooding or be inaccessible due to road
closures that are not currently covered in our assessment efforts, which focus on agricultural production. Also, we know there are roughly 8,000 to 9,000 farm-related buildings – homes, barns, greenhouses, other structures – that are in the area and at risk of flooding or wind damage."
Court cautions that power outages, impassible roads and other challenges could affect the ability to conduct assessments until those issues can be addressed.
"With roads and bridges being closed, it's going to be some time before anyone is able to really assess what happened," agreed Pete Vergot, who oversees all of the affected counties as director of the UF/IFAS Northwest Extension District. "Reports that I've gotten back from county Extension directors is that water is the biggest effect. Our producers were already dealing with saturated fields before all this happened."
In addition to producers' fields, also at risk in the region were several UF/IFAS buildings, which house programs that support growers and others in these communities: 16 county extension offices; four Research and Education Center sites in Marianna, Quincy, Milton and Jay; and 4-H Camp Timpoochee.
According to Jennifer Bearden, UF/IFAS Extension Okaloosa County agriculture agent, her local growers had been dealing with a rainy growing season that presented other challenges, like boll rot in cotton fields. Tropical storm force winds likely sent much of that crop to the ground, but she says what remains is now even more susceptible to the disease already sweeping through the fields.
She listed the other crops she helps troubleshoot for farmers in her county: "We still had some corn to be harvested but with the excess moisture and wind it may be a huge loss. Soybeans also were looking good but will likely suffer significant losses. Peanuts will probably be the least affected, but harvest will likely be delayed some due to transportation issues."
But it's not just plants at risk, Bearden added.
"Livestock owners face issues like trees down on fences and structures, feed and hay availability, and water availability due to power outages," she said. "In the near future, mosquito-spread diseases can be an issue, such as encephalitis."
Even still, Bearden noted, the rivers are rising.
"Time will tell if this will affect yields significantly," Bearden said. "The longer we delay, the more yield losses we will see. We will have a better idea come next week when the rivers start receding."
Court confirms that the amount of water brought by Hurricane Sally presents an unusual assessment ahead.
"Typically, we are assessing crops that have wind damage, and it is easy to tell what has been lost or destroyed," she said. "It might be weeks or months before growers are able to determine the full impact of flooded fields – crops might be destroyed, experience lower yield or lower quality product,
etc. We also aren't sure of the impact of soil erosion, things like sink holes, or even soil salinity for areas near the coast that got storm surge."
# # #
Email editor@
alachuatoday.com
Add a comment
TALLAHASSEE — The Florida Department of Agriculture and Consumer Services (FDACS) Division of Consumer Services issued administrative complaints, revoking the telemarketing registration for three Florida-based businesses conducting sham telemarketing operations. This follows a court order obtained by the Federal Trade Commission (FTC) and the Florida Attorney General.
FDACS revoked the telemarketing registrations of GDP Network, LLC, G&N Squared, LLC, and G&G Success, LLC. Since 2014, these three telemarketing businesses conducted sham credit card interest rate reduction operations that often targeted financially distressed consumers and older adults.
"As Florida's consumer protection watchdog, we have zero tolerance for businesses attempting to defraud Floridians, especially those who may be struggling with debt and are seeking help," said Agriculture Commissioner Nikki Fried. "Revoking these registrations is necessary to hold these bad actors accountable for their fraudulent actions, and to prevent Floridians from being taken advantage of."
According to FTC complaints, these companies targeted vulnerable consumers with unsolicited telemarketing cold calls, which falsely promised consumers that they would substantially and permanently reduce their credit card interest rates in exchange for sizable upfront fees. The company's telemarketers failed to identify themselves and misled consumers into believing that they were credible organizations associated with their bank, credit card company, or well-known credit card networks such as Visa and MasterCard.
These businesses charged significant upfront fees ranging from $995 to $3,995 for their alleged services immediately following the telemarketing call using remotely created payment orders with the promise of saving consumers thousands of dollars in credit card interest. However, their telemarketers frequently fail to provide the promised debt reduction results and typically fail to provide refunds to dissatisfied consumers, generating millions of dollars through this unlawful scheme.
In July, the FTC and the Florida Attorney General obtained a court order to freeze the assets and temporarily halt the operation of these Orlando-based businesses.
FDACS Division of Consumer Services is providing the following information on debt relief scams and legitimate practices:
Many reputable credit counseling organizations can help consumers manage their debt. Debt relief scammers offer fake guarantees to eliminate debt quickly and cleanly, but often only after the consumer has paid them. This request to pay upfront is prohibited under the FTC's Telemarketing Sales Rule, and it is an early indicator that the offer is a scam. Legitimate debt relief firms can charge for their services but can only collect when they get results.
Signs that a debt relief company may not be legitimate include:
Promises of a "new government program" to bail out personal credit card debt
Guarantees about making unsecured debt go away
Instructions to stop communicating with creditors without explaining the serious consequences
Promises that they can stop all debt collection calls and lawsuits
Guarantees that unsecured debts can be paid for pennies on the dollar
Consumers who work with a debt settlement company may have to deposit funds into a dedicated bank account. This account is administered by an independent third party responsible for transferring funds to creditors and the debt settlement company when settlements occur.
Information that debt settlement companies must disclose about the debt relief program before the consumer signs any agreements includes:
The company must explain its fees and any conditions of service
The company must disclose how many months or years before it will make an offer to each creditor for a settlement
The company must tell the consumer how much money or the percentage of each outstanding debt the consumer must save before it makes an offer to each creditor for settlement
The company must explain the negative consequences if the consumer stops making payments to creditors, including possible damage to credit report and credit score, creditors may sue or continue with the collection process, and credit card companies may charge additional fees and interest, which will increase the amount the consumer owes
The funds deposited in a dedicated bank account for debt settlement belong to the consumer and the consumer is entitled to any interest earned
The account administrator may charge a reasonable account maintenance fee, is not affiliated with the debt relief provider, and does not get referral fees
The consumer may withdraw their money at any time without penalty
# # #
Email editor@
alachuatoday.com
Add a comment
WASHINGTON — The Internal Revenue Service has announced it will reopen the registration period for federal beneficiaries who didn't receive $500 per child payments earlier this year.
The IRS urges certain federal benefit recipients to use the IRS.gov Non-Filers tool starting August 15 through September 30 to enter information on their qualifying children to receive the supplemental $500 payments.
Those eligible to provide this information include people with qualifying children who receive Social Security retirement, survivor or disability benefits, Supplemental Security Income (SSI), Railroad Retirement benefits and Veterans Affairs Compensation and Pension (C&P) benefits and did not file a tax return in 2018 or 2019.
The IRS anticipates the catch-up payments, equal to $500 per eligible child, will be issued by mid-October.
"IRS employees have been working non-stop to deliver more than 160 million Economic Impact Payments in record time. We have coordinated outreach efforts with thousands of community-based organizations and have provided materials in more than two dozen languages," said IRS Commissioner Chuck Rettig. "Given the extremely high demand for EIP assistance, we have continued to prioritize and increase resource allocations to eligible individuals, including those who may be waiting on some portion of their payment. To help with this, we are allocating additional IRS resources to ensure eligible recipients receive their full payments during this challenging time."
Used the Non-Filers tool after May 5? No action needed.
For those Social Security, SSI, Department of Veterans Affairs and Railroad Retirement Board beneficiaries who have already used the Non-Filers tool to provide information on children, no further action is needed. The IRS will automatically make a payment in October.
Didn't use the IRS Non-Filers tool yet? Provide information by September 30.
For those who received Social Security, SSI, RRB or VA benefits and have not used the Non-Filers tool to provide information on their child, they should register online by Sept. 30 using the Non-Filers: Enter Payment Info Here tool, available exclusively on IRS.gov. Remember, anyone who filed or plans to file either a 2018 or 2019 tax return should file the tax return and not use this tool.
For those unable to access the Non-Filers tool, they may submit a simplified paper return following the procedures described in this FAQ on IRS.gov.
Any beneficiary who misses the September 30 deadline will need to wait until next year and claim it as a credit on their 2020 federal income tax return.
Those who received their original Economic Impact Payment by direct deposit will also have any supplemental payment direct deposited to the same account. Others will receive a check.
Eligible recipients can check the status of their payments using the Get My Payment tool on IRS.gov. In addition, a notice verifying the $500-per-child supplemental payment will be sent to each recipient and should be retained with other tax records.
Other Non-Filers can still get a payment; must act by October 15.
Though most Americans have already received their Economic Impact Payments, the IRS reminds people with little or no income and who are not required to file tax returns that they remain eligible to receive an Economic Impact Payment.
People in this group should also use the Non-Filers' tool – but they need to act by October 15 to receive their payment this year.
Anyone who misses the October 15 deadline will need to wait until next year and claim it as a credit on their 2020 federal income tax return.
Available in both English and Spanish, the Non-Filers tool is designed for people with incomes typically below $24,400 for married couples, and $12,200 for singles. This includes couples and individuals who are experiencing homelessness. People can qualify, even if they don't work or have no earned income. But low- and moderate-income workers and working families eligible to receive special tax benefits, such as the Earned Income Tax Credit or Child Tax Credit, cannot use this tool. They will need to file a regular return by using IRS Free File or by another method.
Other important notices involving Economic Impact Payments:
Spouse's past-due child support. The IRS is actively working to resolve cases where a portion or all of an individual's payment was taken and applied to their spouse's past-due child support. People in this situation do not need to take any action. The IRS will automatically issue the portion of the EIP that was applied to the other spouse's debt.
Spouses of deceased taxpayers. Upon enactment of the CARES Act, the IRS initially implemented the legislation consistent with processes and procedures relating to the 2008 stimulus payments (which were transmitted to deceased individuals). After further review this spring, Treasury determined that those who died before receipt of the EIP should not receive the advance payment. As a result, the EIP procedures were modified to prevent future payments to deceased individuals. The cancellation of uncashed checks is part of this process. Some EIPs to spouses of deceased taxpayers were cancelled. The IRS is actively working on a systemic solution to reissue payments to surviving spouses of deceased taxpayers who were unable to deposit the initial EIPs paid to the deceased and surviving spouse. For EIPs that have been cancelled or returned, the surviving spouse will automatically receive their share of the EIP.
The IRS has taken steps to get payments to as many eligible individuals as possible. A recent oversight report confirmed that the IRS correctly computed the amount due for 98% of the payments issued. However, the IRS acknowledges the significance for those who have not yet received their full payment. The IRS continues to look at ways to help people get the right amount of the payment and will continue to provide updates on additional enhancements as they occur.
For more Information on the Economic Impact Payment, including updated answers to frequently-asked questions and other resources, visit IRS.gov/coronavirus. These online resources are helpful for people who might not understand (i) why the payment received is less than $1,200, (ii) that they are ineligible to receive a payment, or (iii) why they may not be eligible to receive the $500 per qualifying child payment.
# # #
Email editor@
alachuatoday.com
Add a comment
TALLAHASSEE ‒ The Florida Department of Agriculture and Consumer Services (FDACS) has recently received several reports of suspected Asian giant hornets (AGH) sightings throughout Florida. FDACS' Division of Plant Industry has confirmed that there is no evidence that so-called "murder hornets" are present anywhere in Florida.
"With reports of suspected Asian giant hornet sightings in Florida, our department and the USDA have confirmed that there is no evidence of this species in Florida," said Agriculture Commissioner Nikki Fried. "Our partners at the Washington State Department of Agriculture and the USDA are continuing to study and contain the Asian giant hornet to Washington state. We have every reason to believe that these ongoing efforts will keep this invasive pest far away from Florida's residents and 650,000 honeybee colonies."
Reports of Asian giant hornets, frequently known in media as "murder hornets," in Florida are often cases of misidentification, as they bear a close resemblance to native hornet and wasp species in Florida. Residents are encouraged to consult this FDACS Asian Giant Hornet Quick Guide, a to-scale comparison of the AGH and common Florida native species, as a reference to identify this invasive species accurately.
According to the USDA's Animal and Plant Health Inspection Service (APHIS), AGHs remain limited to a small part of Washington state. Currently, FDACS is providing technical and financial support to WSDA to help study and monitor the species, with the USDA's APHIS also closely monitoring the situation.
How to report a possible AGH sighting:
As a regulatory agency, FDACS' Division of Plant Industry works to detect, intercept, and control plant and honeybee pests that threaten Florida's native and commercial grown plants and agriculture resources.
If you believe you have seen an Asian giant hornet, report it to the FDACS Division of Plant Industry by emailing DPIHelpline@FDACS.gov or calling 1-888-397-1517 and provide as much detail as you can about what you saw and where. If possible, include a photo if you can safely obtain one.
Please visit the USDA APHIS' Asian Giant Hornet website for more information.
Background: Asian giant hornet (Vespa mandarinia) is the world's largest species of hornet. In December of 2019, the Washington State Department of Agriculture (WSDA) confirmed the detection of several individual Asian giant hornets. Later that fall, Canada also confirmed sightings of the species in two locations in British Columbia.
Asian giant hornets are known to feed on insects, sap, and soft fruits, but rarely attack people or pets unless they feel threatened. Their stinger is longer than that of a honeybee, and their venom is highly toxic. They can also sting repeatedly. They are known to attack and kill beehives in the late summer and early fall when developing males and future queens need protein.
# # #
Email editor@
alachuatoday.com
Add a comment
Sometimes it's the small singular events that eventually lead to major changes. This is what happened when ether (diethyl ether) was used as a general anesthetic during surgery.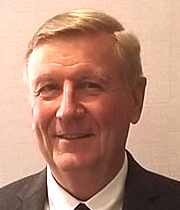 The first use of ether is somewhat clouded in controversy. Dr. Crawford Long of rural Jefferson, Georgia noticed after attending "ether parties" that the partygoers seemed to be immune to pain if they suffered an injury
Consequently, he used ether successfully on a patient in 1842 to remove two neck tumors. However, Dr. Long did not publish his use of ether, and it was not until 1846 when a Boston dentist, William Morton, used ether to extract an infected tooth safely without the patient being aware of any pain. Dr. Morton then convinced a skeptical leading surgeon to try ether on a patient needing surgery. The surgery was done in the presence of other surgical staff, and the stunned audience saw for themselves the wonderful effects of ether: the patient not being conscious of the surgery and successfully waking up. Until this time surgery was still a barbaric procedure. It was said the best surgeons were the quickest to lessen the time the patient was in intense pain. This demonstration of ether created almost an instant demand for the product by surgeons.
The drugs of that period were compounded by local apothecaries (drugstores). Ether is very flammable, highly explosive, and difficult to make. In addition, the variance between batches of ether made at different apothecaries was great and inconsistent at best. Even when ether was supplied by chemical suppliers instead of apothecaries there were vast differences in the batches. What was needed was a standardized product so if it was obtained in one part of the country it was the same as if obtained in another part of the country. This is similar to what happened in the energy field when Standard Oil was formed to "standardize" kerosene.
Edward Robinson Squibb was a naval physician (c. 1846) and complained about the poor treatment of sailors under his care and especially the quality of the drugs that were available at that time. The Navy assigned Squibb to establish the Brooklyn Naval Laboratory with the mission to produce high-quality drugs.
One of the first drugs E.R. Squibb focused on was ether. He quickly found out how difficult and dangerous the manufacturing of ether was. Squibb also evaluated the ether available at the time and found the batches all to be very inconsistent. He even went back to school to take a refresher course in chemistry, and in 1854 Squibb produced a breakthrough in the manufacturing of ether by finding a process that produced a consistent product in a much safer way.
In 1857, when the Naval Laboratory was closed due to budget cuts, E.R. Squibb went on to form his own manufacturing company to produce ether. E.R. Squibb and Sons was the first American pharmaceutical company founded to produce standardized products of existing drugs. It would not be until the early part of the 20th century that pharmaceutical companies would search for unique patentable drugs to bring to market.
Stay informed and stay healthy.
* * *
William Garst is a consultant pharmacist who resides in Alachua, Florida. He received his B.S. in Pharmacy from Auburn University in 1975. He earned a master's degree in Public Health in 1988 from the University of South Florida, and a Master's in Pharmacy from UF in 2001. In 2007 he received his Doctor of Pharmacy from the University of Colorado. Dr. Garst is a member of many national, state, and local professional associations. He serves on the Alachua County Health Care Advisory Board and stays active as a relief pharmacist. In 2016 he retired from the VA. Dr. Garst enjoys golf, reading (especially history), and family. He writes a blog called The Pharmacy Newsletter (https://thepharmacynewsletter.com/). William Garst can be contacted at communitypharmacynewsletter@gmail.com.
# # #
Email editor@
alachuatoday.com
Add a comment
Editor's Note: High Springs Fire Chief Bruce Gillingham is also the Emergency Management Coordinator in High Springs, a position he has held for nine years, and he is the key contact between the City and other agencies regarding the Coronavirus. He meets remotely with Alachua County Department of Health three times per week, the Department of Health EMS twice weekly and the Florida Fire Chief's Association weekly. He is knowledgeable about the Coronavirus pandemic, and periodically he will be writing about the pandemic and updates on best practices.
"Uncharted territory." "Unprecedented times." "Flatten the curve." All phrases we have heard way too often. COVID-19 has changed life as we know it. Businesses have closed. There are now lines at grocery stores and millions out of work. To a certain extent, a modern day Pearl Harbor: "A [time] which will live in infamy." (President Franklin Roosevelt)
As we continue to learn about this deadly virus, I encourage us all to do our part. The Stay-At-Home order is in place to protect your family and mine. Unless you need to travel for essential purposes, such as grocery shopping or going to an essential job, try to stay home. The only way to prevent the spread of this virus is to wash our hands often, wear a mask when in public and maintain social distancing.
As a department, we are taking extra steps to ensure our firefighters remain healthy and safe. Our lobby remains closed and new cleaning procedures, both for equipment and our personal gear, are in place.
While we manage a new normal, we are also trying to focus on a certain area of our community that is impacted the most by COVID-19—our seniors. Those are the people who may live alone, and who now find themselves in near total isolation with the cancellation of countless services and programs once available to them.
We recently launched the Caring Card Drive. With the help of members of our own community who are creating thoughtful and encouraging "caring cards," we plan to deliver these cards to those in need in an effort to bring a moment of joy, and to remind them they have not been forgotten. This is the perfect activity to do with the kids. Cards can be big or small, simple or elaborate. Cards can include a saying, positive words, a poem or whatever card creators think fits best. A bin has been positioned outside of the main High Springs Fire Station lobby as a drop off location for cards. The address is 18586 N.W. 238th Street, High Springs.
In closing, let us remember to all do our part. We are in this together and we will persevere.
# # #
Email editor@
alachuatoday.com
Add a comment
During this time of crisis, America's courageous patriots in uniform still deserve our utmost respect and admiration for keeping us free and safe from the bad guys of this world.
They are fulfilling an undying and faithful commitment to ''duty, honor, country" for every American no matter how they look or what they believe.
Today, these military heroes are joining countless millions of other American heroes in the brutal war against an adversary we call "Coronavirus or COVID-19.
The list of these patriotic heroes is long and consists of American warriors from every walk of life. They include:
Doctors, nurses, and other medical workers and support personnel,
Hospitals, nursing homes, and pharmacies,
Law enforcement and first responders,
Truckers and warehouse stockers,
Supermarkets and local grocery/convenience stores,
Restaurants and fast food chains who are finding creative ways to feed us and provide some degree of normalcy in our lives,
School systems for developing creative methods to teach our children,
Volunteers who are courageously putting others above self,
Corporations and small business who are "retooling" operations to make respirators, masks, and other personal protective equipment,
City, county, state, and national government bodies,
Broadcast and print media outlets, and
The millions of Americans who are faithfully committing to "social distancing" to combat the spread of this insidious and deadly disease.
Got the picture? We are all in this battle together. Sadly, just like every other war: "Some are giving some while others are giving all."
Let us continue together as "One Nation Under God" in faithful commitment to "duty, honor, country" in fighting this war against humanity.
I am confident we will defeat this brutal enemy and come out stronger with renewed respect for one another. I know we can do it; I have to believe; I can do no other.
God Bless America!
Robert W. Wilford
City of Alachua
Add a comment
There is no legitimate argument for making this change now and sending government further into a black hole and out of the light.
If you haven't heard, the Florida Legislature is attempting to abolish the requirement that governmental agencies publish legal notices in newspapers, which would push government further into the shadows and make it harder for Floridians to learn about public policy issues, make their voices heard and hold their leaders accountable. This bill, HB 7 is scheduled to be heard by the full House on Tuesday.
First off, this bill flips public notice on its head by reducing government transparency. Simply put, putting legal notices on government websites means very few Florida citizens will ever read them. Public notice along with public meetings and public records have been part of our nation's commitment to open government since the founding of the Republic. Our Founders placed public notices in newspapers to be noticed.
Secondly, from the perspective of efficient use of technology, I believe the bill takes a step backwards by placing these notices on government websites.
The Florida Press Association has a comprehensive website which aggregates and places all of the notices under one umbrella – it's called floridapublicnotices.com. We have invested hundreds of thousands of dollars building this website to serve Florida's state government as well as its towns, municipalities, businesses and taxpayers. To date, we have over 32,000 registered users and over 70,000 monthly page views in addition to the notices in the newspapers and their websites. And, it's free for the public to use. Why re-invent the wheel now?
If this bill is passed, city and county governments will be required to recreate the same infrastructure currently in place to make notices easily searchable, mobile friendly, and provide email notification upon request of a specific notice (which newspapers do today), that recreation will not be cheap. In fact, the promised savings may not be there. Nor will the audience, without a major investment in marketing to direct our citizens to what would be hundreds of government websites.
Further, the bill has the impact of significantly reducing notice.
Despite what you read and hear, newspapers or should I say, media companies are alive and well. Our weekly newspapers are growing, and our dailies are growing digital subscriptions and page views. In some cases, double-digit online growth.
Newspapers in Florida alone are reaching 7.5 million readers in any given week, and our websites typically will reach more audience than most city or county websites. Our websites draw a minimum of 58 million unique online users in any given month.
By moving notices to less-frequently visited government websites, not only will you reduce the reach to the Florida public, you also lose the active and well-informed citizen. These are people who read often and find notices while they're staying current with other community news.
Finally, while this bill claims to save cities and counties money, the unintended consequence is that notices will lose both readership and the legally important third-party verification.
With notices in newspapers -- in print and online -- it provides a verifiable public record through sworn required affidavits of publication. Does the government really want to take on this responsibility of residents not being properly notified?
In closing, 250 years ago our founders decided to place these public notices in a public forum -- newspapers – an open space where The People were most likely to see them… not on hundreds of different government sites hoping folks will find them.
Let's keep Florida transparent and informed. Please feel free to call your local legislator to share your voice before it's too late.
Jim Fogler is the President & CEO Florida Press Service
336 E. College Ave. Suite 304, Tallahassee, FL 32301
Add a comment
This Valentine's Day, many Veterans who fought to preserve our freedoms will be hospitalized, receiving the medical care they earned, but separated from the homes and communities they defended. No one should be alone on Valentine's Day, and with the help of our grateful community, no Veteran has to be.
I would like to personally invite every one of your readers to show their love and appreciation to Veterans by visiting the Malcom Randall or Lake City Veterans Affairs (VA) Medical Centers as part of the National Salute to Veteran Patients Feb. 9-15.
During the National Salute, VA invites individuals, Veterans groups, military personnel, civic organizations, businesses, schools, local media, celebrities and sports stars to participate in a variety of activities at the VA medical centers.
During the week we are excited to host many various organizations, groups, schools and others that are taking the time out of their busy schedules and visit our some of our facilities.
The love doesn't have to end on Valentine's Day. Many of our Veterans are coming to the Department of Veterans Affairs (VA) with special needs and challenges that require the hearts and hands of a new generation of VA volunteers. North Florida/South Georgia Veterans Health System invites citizens, young and old, to join us in honoring our Veterans year-round by learning more about VA's volunteer program as well.
Every citizen can make a positive difference in the life of a Veteran patient. Visits from community groups do so much to lift the spirits of our patients. I invite every member of our community to participate.
Call our Voluntary Service office at 352-548-6068 for the Malcom Randall VAMC or 386-755- 3016, ext. 392032 for the Lake City VAMC to schedule a visit and learn how to join the VA's National Salute to Veteran Patients.
Thomas Wisnieski, MPA, FACHE
Director
North Florida/South Georgia Veterans Health System
Add a comment
When I started graduate school at Florida State University, I had never seen a sawfish in the wild but I was excited to be part of the recovery of a species I had been so awestruck by in aquariums.
The smalltooth sawfish, the only sawfish found in Florida, has been protected in Florida since 1992 and became federally listed under the U.S. Endangered Species Act in 2003. Little was known about the species when it became listed but since that time, scientists have learned a lot about its biology and ecology.
As sawfish recovery efforts continue, we expect there to be more sawfish sightings, especially in Florida. This includes anglers who may accidentally catch one on hook-and-line while fishing for other species.
Sawfish encounters
Sawfish can be encountered when participating in a number of activities including boating, diving and fishing. Further, the species may be encountered by waterfront homeowners and beach goers in the southern half of the state where juvenile sawfish rely on shallow, nearshore environments as nursery habitats. When fishing, targeting sawfish is prohibited under the ESA, though incidental captures do occur while fishing for other species. Knowing how to properly handle a hooked sawfish is imperative as sawfish can be potentially hazardous to you. One of the first things that stood out to me while conducting permitted research was the speed at which a sawfish can swing its rostrum (commonly referred to as the saw). For creatures that glide along the bottom so slowly and gracefully, they sure can make quick movements when they want to. It's best to keep a safe distance between you and the saw.
If you happen to catch a sawfish while fishing, do not pull it out of the water and do not try to handle it. Refrain from using ropes or restraining the animal in any way, and never remove the saw. It is important that you untangle it if necessary and release the sawfish as quickly as possible by cutting the line as close to the hook as you can. Proper release techniques ensure a high post-release survival of sawfish. Scientific studies show us that following these guidelines will limit the amount of stress a sawfish experiences as a result of capture. Note that a recent change in shark fishing rules requires use of circle hooks, which results in better hook sets, minimizes gut hooking, and also maximizes post-release survival.
In addition to capture on hook-and-line, sawfish can easily become entangled in lost fishing gear or nets. If you observe an injured or entangled sawfish, be sure to report it immediately but do not approach the sawfish. Seeing a sawfish up close can be an exciting experience but you must remember that it is an endangered species with strict protections.
If you are diving and see a sawfish, observe at a distance. Do not approach or harass them. This is illegal and this guidance is for your safety as well as theirs.
An important component of any sawfish encounter is sharing that information with scientists. Your encounter reports help managers track the population status of this species. If you encounter a sawfish while diving, fishing or boating, please report the encounter. Take a quick photo if possible (with the sawfish still in the water and from a safe distance), estimate its length including the saw and note the location of the encounter. The more details you can give scientists, the better we can understand how sawfish are using Florida waters and the better we can understand the recovery of the population. Submit reports at SawfishRecovery.org, email sawfish@MyFWC.com or phone at 1-844-4SAWFISH.
Sawfish background
Sawfishes, of which there are five species in the world, are named for their long, toothed "saw" or rostrum, which they use for hunting prey and defense. In the U.S., the smalltooth sawfish was once found regularly from North Carolina to Texas but its range is now mostly limited to Florida waters.
In general, sawfish populations declined for a variety of reasons. The primary reason for decline is that they were frequently caught accidentally in commercial fisheries that used gill nets and trawls. Additional contributing factors include recreational fisheries and habitat loss. As industrialization and urbanization changed coastlines, the mangroves that most sawfishes used as nursery habitat also became less accessible. For a species that grows slowly and has a low reproductive rate, the combination of these threats proved to be too much.
Engaging in sawfish recovery
During my thesis research, which focuses on tracking the movements of large juvenile and adult smalltooth sawfish, each tagging encounter is a surreal experience.
The first sawfish I saw was an adult, and what struck me the most was just how big it was. I also remember being enamored by its mouth. Like all other rays, its mouth is on the underside of its body. The mouth looks like a shy smile and I found it almost humorous how different the top of the sawfish was compared to the bottom. After seeing my first baby sawfish, the contrast seemed even greater. It's hard to believe upon seeing a 2 to 3 foot sawfish that it could one day be 16 feet long! No matter the size, anyone who has encountered a sawfish will tell you it's an experience like no other.
The hope is that one day the sawfish population will be thriving once again, and more people will be able to experience safe and memorable encounters with these incredible animals. Hopefully, we can coexist with sawfish in a sustainable and positive way in the future.
For more information on sawfish, including FWC's sawfish research visit:
MyFWC.com/research, click on "Saltwater" then "Sawfish."
For more information on smalltooth sawfish and their recovery watch:
YouTube.com/watch?v=NSRWUjVU3e8&t=3s
Add a comment